Today We will provide the limelight to Digital Marketing for Startups and how can it be helpful in growing there startups fast and efficiently!!
Before Starting, Let's First Understand What actually is a Startup?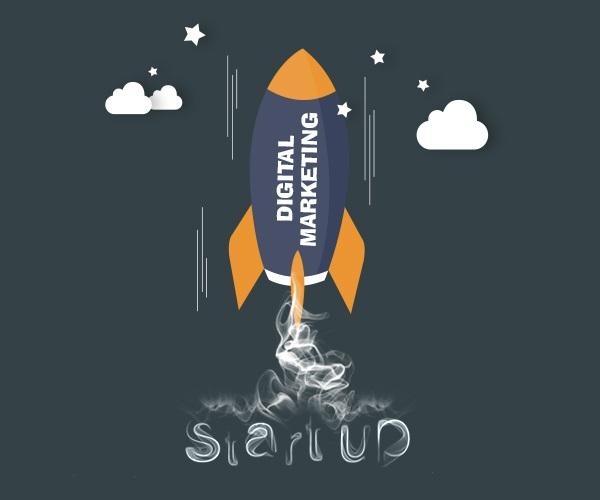 The Small Business Association sums it up best:
"In the world of business, the word 'startup' goes beyond a company just getting off the ground. The term startup is also associated with a business that is typically technology-oriented and has high growth potential. Startups have some unique struggles, especially in regard to financing. That's because investors are looking for the highest potential return on investment while balancing the associated risks."
So most startups have few things in common, they are a small business yet innovative, generally based online, and often follow growth hacking methods to grow exponentially in lesser time.
As we just said, startups look for the gaps in the existing market and bring the solutions, in other words, they develop products and services for some niche, which also involves a lot of risks. Every startup must learn from other companies. There are many big companies like Jio, Amul, and Zomato who are leveraging digital marketing in their marketing strategy.
For instance Grofers, Big Basket, Ola, etc.
What are the challenges start-up companies face?
Most startups rely on outside funding (venture capitalist and angel investors), from the investor's point of view any startup idea is a game of high risk and failure rate.
So some of the challenges that are commonly faced by the entrepreneurs are;
Low Budget
Most startups rely on outside funding (venture capitalist and angel investors), from the investor's point of view any startup idea is a game of high risk and failure rate.
In most cases, startups business are on tight budget or funds which affects another part of the business activities and makes it highly important to be successful and gets the good or predetermined ROI to the investors.
Creative Marketing
As nobody knows about you and also nobody doesn't really care, therefore this is the biggest challenge for any small business in a condition of fewer funds, it is imperative to come up with the cheap and equally creative marketing plan to promote your business.
Effective Social Media Presence
The purpose of social media has evolved over time and now it has become one of the important element for any organization to keep their audience engage with latest announcements and offers, or for other interesting and relevant content for the user. Today social media is one of the most cost-effective tools to get in touch with your consumers. It increases consumer loyalty, makes positive perception, branding, etc. are some of the benefits you would surely want to reap!
Marketing Medium or Channels
Traditional mediums of marketing are generally quite expensive and are not specific. Eg. Ads played on TV are seen by all including the target customers which increases the budget and doesn't guarantee much also and is not an ideal promotional method in the infancy stage of any business. Whereas digital marketing can be as specific as you want to be depending upon your budget.
Acquiring and Retaining Customers
It's easy to acquire customers when the business is new as there is a lot of buzz in the market but after some time, it gets really challenging to retain the same customer, due to competition and poor engagement, product or service.
This is not to scare you but one study published in Forbes, says 90% of Indian Startups Will Fail Because Of Lack Of Innovation.
As much as your product is innovative, so the marketing and promotions need to be innovative and in the scenario of low budget and it becomes absolutely mandatory or you are out of the game!
Digital Marketing for Startups – The Importance!
So now, you must be wondering where does in all of it, Digital Marketing fits into the picture? Well, all those problems or the challenges that we just discussed, Digital Marketing for Startups provides the solution for all of them.
Can we quickly define 'What is Digital Marketing?'
Wikipedia defines Digital Marketing as,
Digital Marketing is the marketing of products or services using digital technologies, mainly on the Internet, but also including mobile phones, display advertising, and any other digital medium.
There are many ways of promotions using digital marketing for startups and you can also join a digital marketing course, where you can learn about the particular platform as per your business need.
Let us get you inspired and make the picture more clear now.
Vast and Specific Reach aka Target Ideal Consumers
In 2017, India had 331.77 million internet users. This figure is projected to grow to 511.89 million internet users in 2022.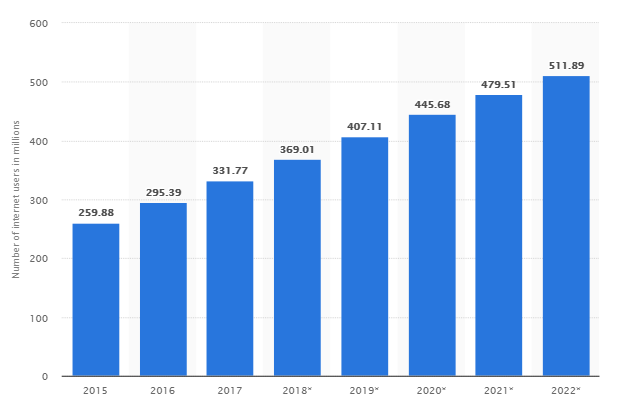 With the increased internet penetration in India, don't you think it's far more viable and feasible to target the ideal audience or consumers online through the digital platform than the traditional media which cost a lot more than what digital platforms and media too? Increasing Internet Using population is a strong signal why its the best approach to have digital marketing for Startups. 
 Future Belongs to Video Marketing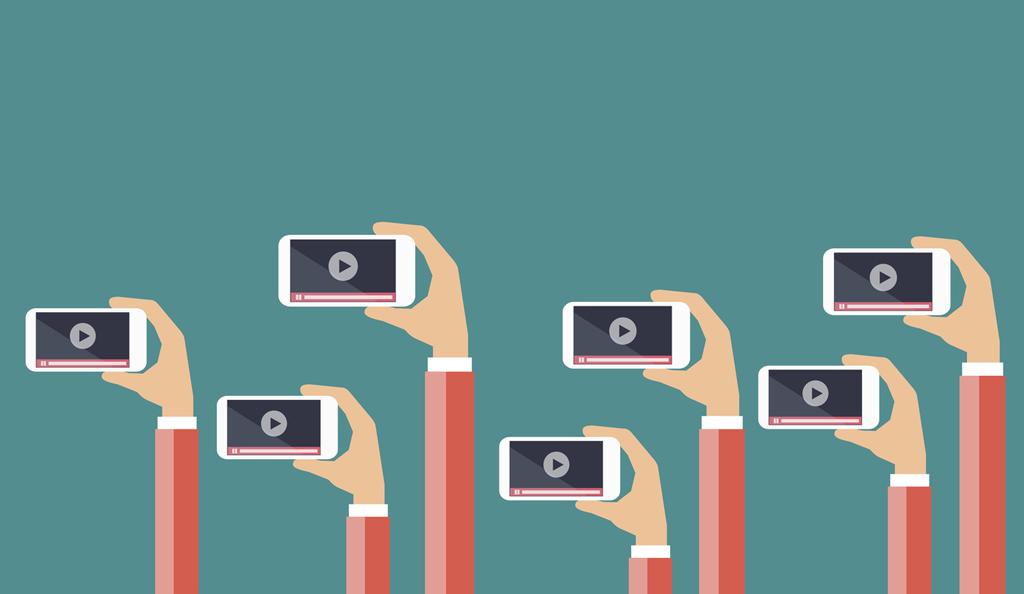 Videos are the most satiating and impactful content marketing mechanism than other media.

In 2020, Video will represent over 80% of all Internet traffic says a new study from Cisco

YouTube reports mobile video

64% of customers are more likely to buy a product online after watching a video about it

consumption rises 100% every year

According to Nielsen Wire, 36% of online consumers trust video ads and
Video Marketing will account for more than 82% all Internet  traffic by 2022 – 15 times higher than 2017 Source
Don't Underestimate the Simplicity of Emails
Email marketing which is an integral part of any digital marketing plan is the most cost-effective and one of the powerful methods.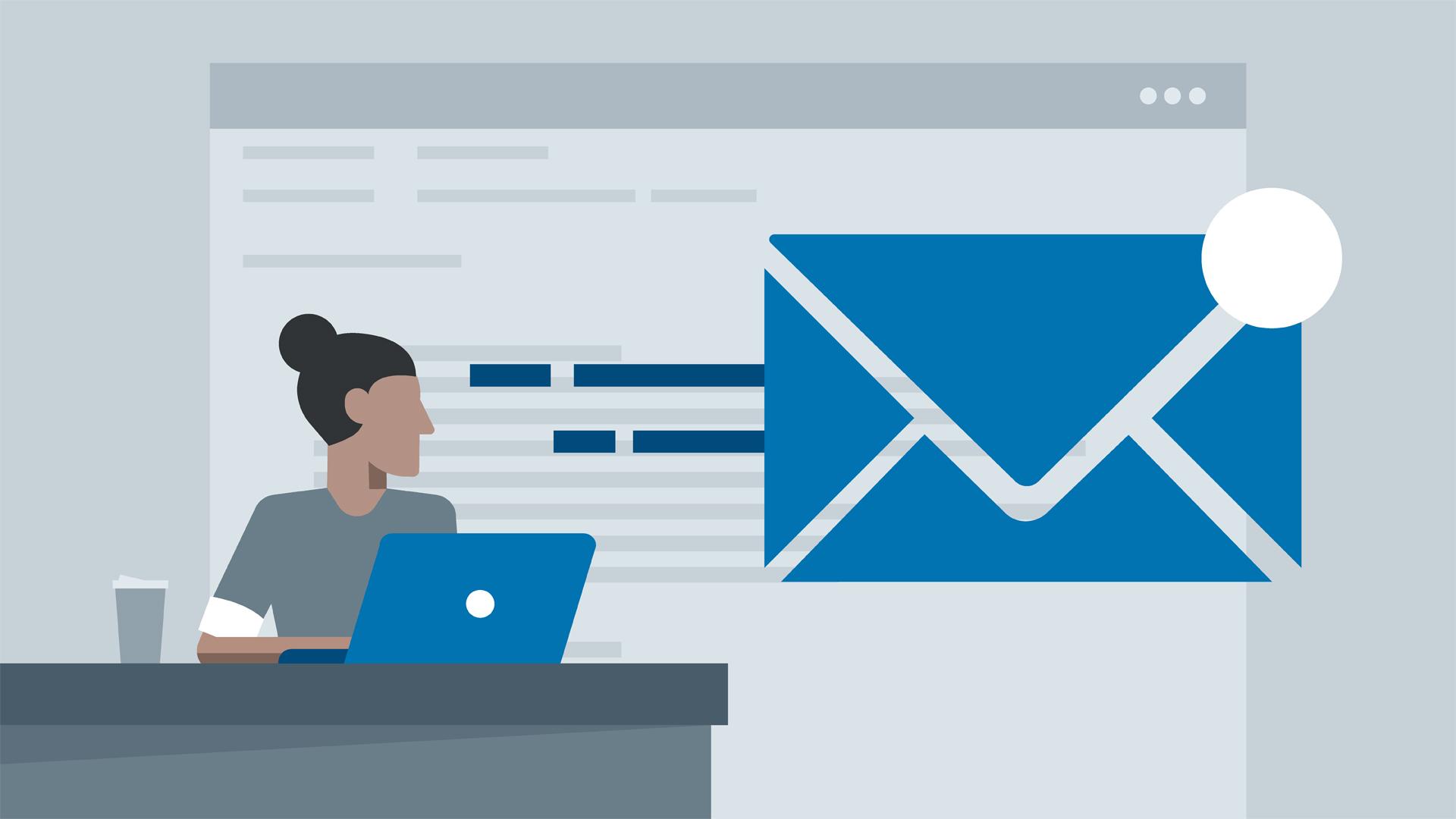 Understanding this, many big players like Myntra, Reebok, etc. are using this method for varied purposes like brand awareness, announcements, acquiring leads, etc. 
Social Media Presence
Social media is no longer just about posting your 'pout pictures'. They are being used for many objectives by people and companies today, out of which social media marketing helps business to retain and manage clients, engage and also drive the traffic.
You must also read and know about the social media mistakes businesses make
For instance, Nike, an international sports brand replies to every comment on its social media platforms.
In fact, the giant social media, Facebook itself is embedding features to promote business, like "shop". Clearly, Social Media is the best approach in digital marketing for startups to connect with your target audience 
Can be easily measured and analyzed
If you can't compare the outcome with the desired or predetermined goals, it not only can sabotage your goals but can also be questioned by your investors.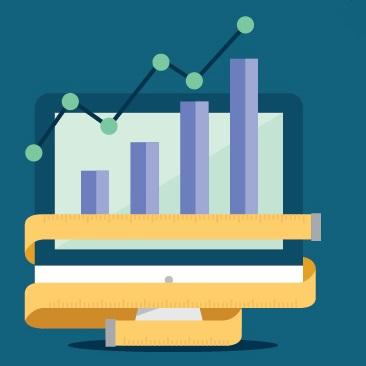 You can leverage your Startup to greater height and more if you know and how and what knowing what didn't work out.
In simple words, web analytics and other online metrics tools will help you find out and establish how effective your Digital Marketing Campaign for Startup has been.
It's an Era of Pull Marketing Than the Push Marketing
Gone are the days when you have no other option but to stick to 2 min ad on a tv. Today user has so many platforms of entertainment which are advertisement free, you cannot push your message any longer.

Push marketing is also not applicable to any small business or startup and it also dilutes a brand sometimes, whereas Pull marketing which involves digital marketing methods that attract the customers who are ideal for your business.
Bottom Line
Digital Marketing for Startups is an exciting(yes, we said exciting) way to begin your journey with. So if you are a startup owner and want to do it yourself, you can join the digital marketing course either online or any institute offering classroom course as per your requirement.
Though classroom course offers the advantage of direct interaction with your trainer as well as the other trainees coming from the diverse background which undoubtedly adds to the discussion and your knowledge.
If you want to take your startup to the next level, join our 4 month digital marketing course in Jaipur.
It is cost-effective which is one of the greatest advantages and fits well with any small business or startups which doesn't have the big budget to exhaust, grow quickly will serve many marketing goals at one time.
Campaigns run on the digital platforms gives you the greater picture of your plan. Knowing and understanding the importance and benefit of digital marketing, now both national and international level companies are integrating it into their marketing plan.
Hope today's post helped you to get clarity and understanding. Stay tuned for more!
Also Read: Digital Marketing for Local Businesses