Want to Learn Social Media Marketing?
You're at the right place. You can learn Social Media Optimization techniques and grow your business with fun. You might be knowing about social media marketing, but lets see how we think about it and what we teach in our Social Media Training Course.
What is Social Media Marketing?
Social Media Marketing is an effort of gaining traffic and attention to your brand and website through social media sites.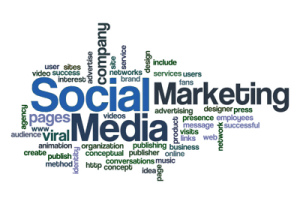 Social Media is a buzz word and almost every internet surfer/user knows about it. New generation techos spend most of their time on Facebook, Twitter, YouTube, Instagram and many other social networking sites to hangout with friends, relatives, business colleagues…
Social media has arisen as a powerful platform that is easily accessible to anyone with internet access. Increased communication, billions of users & instant response has attracted companies, politicians, entrepreneurs, non-profit organizations and many others to leverage their social efforts using social media. Additionally, social media serves as a relatively inexpensive platform for organizations to implement marketing campaigns.
---
What this course is all about?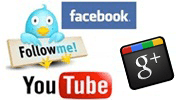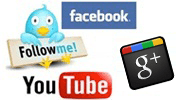 One of the important modules of our Digital Marketing Course in Jaipur is Social media marketing. In this course, we will teach you how to increase brand awareness, sales and promote your organization online through the most powerful social sites Facebook, Twitter, Linkedin, YouTube, and Google+.
This social media training delivers knowledge that can be put to immediate use by social media novices and regular users alike.
Instead of concentrating on a single social media channel, our Social Media training course gives you an excellent knowledge of how all major social sites can work together to market your business online – and you'll be shown real and practical ways to do so.
This course covers –
Facebook Organic Marketing
Facebook Ads Manager
Instagram Organic Marketing
You tube ads and Video Marketing
LinkedIn Marketing
You'll learn the strengths and weaknesses of each, tips and tricks on how to find, target and convert your audience.
Join Social Media Marketing Course and boost your marketing efforts Now!
FAQ's
Q1. Who Can Join Social Media Course in Jaipur?
Ans. Students and Graduates of any stream & working professionals that are searching out opportunities to enter the field of digital marketing & want to learn about how to run social media campaigns on Social Media Platforms that appeal to their audience & to learn the concept of creating content for brand awareness or for generating leads from the social media platforms can enroll for social media course in Jaipur.
Also, this course doesn't require many qualifications apart from English writing and speaking.
Q2. What does the social media marketing course include?
Ans. Social Media Marketing course includes multiple skills such as copy writing, designing, video production, writing attractive ad copies to convert audience into customers. It also includes developing the various different marketing strategies according to the need of that project.
Q3. What are the benefits of SMO course?
Ans. Increases the Website Traffic, Improves the Website's Visibility, Maintains Brand Communication Channel, Free Advertisements, Develops Brand Awareness, Ease of Target, Sharing updated Quickly, Paid Options or Paid Promotions, ease of maintaining Close relationships with customers, get a good paying job in the competitive market are some of the benefits of SMO Course.
Q4. Is social media a good career?
Ans. Yes, social media marketing is one of the rapidly growing careers because every business no matter whether is small or large stepping on social media to reach a large number of customers on a minimal budget. It's a creative and responsible job that comes with an above-average salary.
Q5. How Much I Can Earn through SMM?
Ans. The average SMM executive salary in India lies between ₹ 294,000 per year. Entry-level positions start from ₹ 270,000 per annum, while most experienced professionals make up to ₹ 700,000 per annum.
Q6. What is Social Media Marketing Process?
Ans. Social Media Marketing involves good content creation, publishing on social media platforms for engaging your followers, result analysis, setting and running social media advertisements. Some of the major social media platforms (at the moment) are Instagram, Facebook, Twitter, LinkedIn, Snapchat, Pinterest and Youtube.
---
Duration and Fees
Duration : 4 months
Fees : Call 8502-002-002 or fill contact form with appropriate details
For getting answers related to Duration, Timings, Fees, Methodology, Certification… etc.,
Kindly visit FAQs Page where we've listed mostly asked questions.