Want to Learn Facebook Ads?
Join our Facebook Ads course to learn, how to use Facebook as a professional and how to build strong brand and business profile on Facebook. Let's see, How useful is facebook ads for branding and what will you learn in our Facebook ads Course.
---
What is Facebook?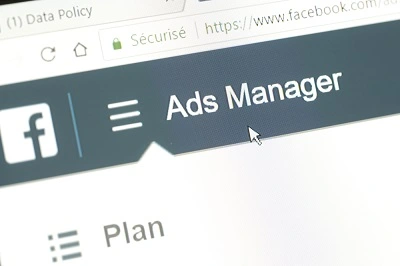 Facebook is a hugely popular social networking service launched in February 2004 that allows you create a personal profile, add other users as friends, and exchange messages, including automatic notifications when they update their profile. Additionally, users may join common-interest user groups, organized by workplace, school or college, or other characteristics, and categorize their friends into lists such as "People from Work" or "Close Friends" or "Family Members".
---
Some Facts and Figures about Facebook
Facebook was started in 2004 by 19-year-old Mark Zuckerberg when he was a sophomore at Harvard University.
The website was originally called Thefacebook.com and was created to be a social version of the published "face books" that were distributed at Harvard to identify students.
By 2006, Facebook was available to anyone over the age of 13 with a valid email address.
Facebook is the largest social network in the world with over 950 million users worldwide. (August 2012)
The average user has 130 Friends and spends about 20 minutes on the site 40 times a month. (April 2011)
There are nearly as many users who are 55 and over as there are users who are 17 and under. (April 2011)
In May 2012, Facebook held an IPO (initial public offering) on the New York Stock Exchange, becoming a publicly traded company.
---
Glimpse of our Facebook Ads Course
What is facebook marketing? And how it works?
Creating a page for business/brand/organization
Making an online presence
Growing Facebook community
Build and Grow your business/brand through Facebook Ads
Design impressive ad campaigns and learn to track success
Facebook audience targeting
Understanding News Feed and ticker
Facebook Algorithm understanding
Ranking factors for Facebook
Controlling ads, apps, and websites
Searching Facebook for content
Editing your public search listing
Creating and administrating a group
Creating a page for business/brand/organization
Facebook marketing tools
---
Learn Instagram Ads
Instagram ads are paid posts with sponsored tags. Advertisers pay money for these posts to get more visibility. Unlike any normal post, it has a call to action (CTA) which help advertisers achieve the desired results.
Advertisers get the choice to select the ad placement whether it should be at feed, stories or at any other place.
In today's world, Instagram became the first choice of any advertiser. The platform has millions of people as an active audience who are spending hours on the application. At Quibus, You can learn to successfully run & manage Instagram ad campaigns to get a high return on investment (ROI).
What is Instagram?
Instagram is a photo & video sharing social networking service. Currently, it is owned by Meta. It was started back Oct 6 2010 by Kevin Systrom and Mike Krieger. The app is popular for its trending filters and video edits. The majority of Instagram's audience is Gen Z and millennials.
Some Facts & Figures About Instagram
Instagram was started by Kevin Systrom and Mike Krieger in 2010.
Instagram has over Billion monthly active users.
The most shared food on Instagram is Pizza.
Every second 995 photos get uploaded on Instagram.
The first picture uploaded on Instagram was of a dog by its founder Mike Krieger.
On Sept 26, 2011, Facebook acquired Instagram for $1 Billion.
Till now, the Instagram logo has been changed 15 times.
88% of Instagram users live outside the USA.
Instagram has more women users than men.
What will You Learn in this Module?
What is Instagram marketing? And how does it works?
Creating a professional Instagram account
Making an online presence
Growing Instagram community
Build and Grow your business/brand through Instagram Ads
Design impressive ad campaigns and learn to track the success
Instagram audience targeting
Instagram Algorithm understanding
Organic reach factors for Instagram
Learn content planning & create a content calendar
Creating and administrating a group
Instagram marketing tools
Duration and Fees
Duration: 4 months
Fees : Call 8502-002-002 or fill contact form with appropriate details
For getting answers related to Duration, Timings, Fees, Methodology, Certification… etc.,
Kindly visit FAQs Page where we've listed mostly asked questions.
About Quibus Trainings
Quibus Trainings Institute offers the best Digital Marketing course in Jaipur with 100% placement assistance. The founder of Quibus Trainings and the course instructor, Mr. Paramveer Singh has an experience of more than 10 years in this field. He has taught 3000+ students and helped them build a successful careers in Digital Marketing.
The modules covered in the Digital marketing mastery course are SEO, PPC, Google Analytics, Social Media Marketing, Email Marketing, and Blogging. In addition, you will also receive 10+ certificates from Facebook, Google, Hubspot, etc. So, join our 4-month Digital marketing mastery course and become job ready.