There's no doubt about the fact that social media presence is vital in today's rapidly growing enormous internet world. Doesn't matter if you have just set-up a business or you're an experienced player in the industry. When it comes to social media, we all make mistakes. It is true that we only learn through mistakes but sometimes it is better to avoid them altogether.
When you set up a virtual identity for your business on social media, make sure you do it carefully. Social media activities need thorough planning and groundwork. A simple mistake can cost you, your business and followers too. When you're doing social media make sure you do it right. Right?
The best way to reach out as a brand is through spreading across social media channels where your target audience lies.
As per stats, there are almost 1.71 billion monthly active users on Facebook as of the second quarter of 2016. So you can imagine how beneficial will it be to have a presence on such platforms.
Lots of potential leads waiting out there! You only need to know your stuff and campaign in a manner that attracts those leads and pushes up your profit margins. This is possible only if you avoid these terrible mistakes!
---
1. Not knowing your brand values
This is the most terrible mistake and makes sure you totally avoid this one. As an entrepreneur or a marketer if you are unaware of your core values then it is a complete failure.
Before you even decide to market your business on social media, the first thing you should do is reiterate to yourself the reasons for why your audience would want to buy from you. What makes you distinct from your competitors? What is your USP? Think about it.
2. Not defining your target audience
The second most stupid blunder is being ignorant of your target group. You will be wasting a lot of time and resources if you forget to define your TG and target your social media strategy to one and all.
Your services can appeal to them all but it is not necessary that all will buy from you. Make a profile of your audience according to Demographics(age, sex, location..) and Psychographics which is a study of personalities and interests.
If you visit our social media profiles, we have done it all. We know that our audience is those people who are interested in learning digital marketing or those who want to join a digital marketing course in Jaipur. We create content around that audience and get good engagement & leads through our social media posts. You can do it same by defining your audience.
3. No social media presence at all
The 2 points discussed above are not for you, if you don't even have a social media presence at all. In 2018, it is estimated that there will be around 2.67 billion social network users around the globe, So not having any presence shows you are losing a lot of your potential business. These figures will only grow more with time, so it is better to be late than never.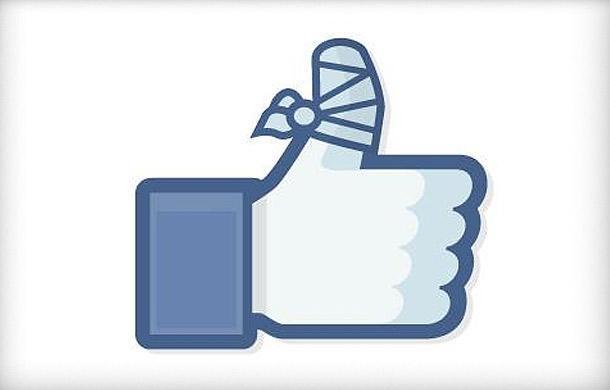 4. Having presence on too many platforms
So you have taken us too seriously and now your business is on all the social media and networking sites. Great? NO! So here comes the stupid mistake number 4. While charting out your target audience you can do one more thing, research.
Research about all the relevant platforms where most of your target group resides. Don't waste time on increasing followers on a site where there's no business possible for you.
5. Irregular and irrelevant posting
Social media needs a strategy. Starting up a facebook page isn't the end of the story, it won't bring you leads. With facebook's stringent policies for displaying posts in news feed, you need a lot of planning. According to researches, the most common reason to unlike a Facebook page is uninteresting posts.
You won't get engagement if you post at odd hours or post irrelevant content like random selfies, troll images on your business page. This will only repel your followers.
6. Weak or lack of a content strategy
Content strategy refers to the planning, development and management of content. For a wonderful user experience you should give special attention on how to go about your social media content strategy. It doesn't matter if you create or curate content.
What matters is how you present it to the audience and how you manage it. Presenting weak and irrelevant content is the best recipe for failure. If you feel your current strategy is poor, just reinvigorate it.

7. Talking too much about yourself
Marketing on social media unlike traditional marketing is like a conversation. You just don't throw information to your audience, you converse with them. When you talk too much about your brand people lose interest. Make your audience the hero of your story and they will love you!
8. No Corporate Social Responsibility
Social media is a tool for communication. When you integrate your corporate social responsibility efforts with social media it acts as catalyst which further adds to your brand image. It labels your company as a good corporate citizen.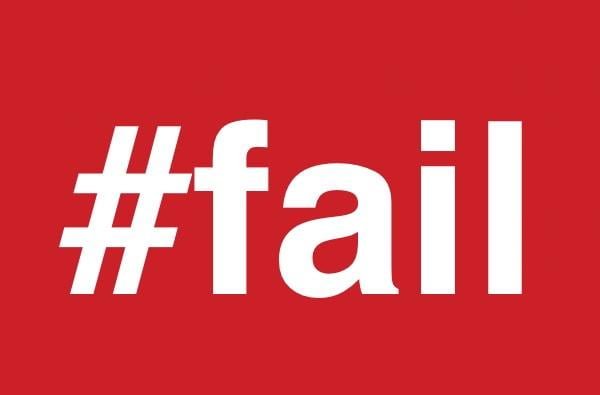 9. Not using paid marketing on social media
This is another mistake people often make by thinking that social media is free. Being a start-up, wasting your precious dollars on poor and unplanned traditional advertising is not going to help. If you carefully plan your spending budget and use paid marketing feature on social media, you can get if not a lot, a little business.
10. Not keeping a track of your campaigns
When you start a social media campaign or even advertise using the paid tools you must never forget to track and evaluate the results. The tools available are enough to give you a detailed analysis of how your campaign performed. This comes in handy for your future promotions.
The deal is to make your social media marketing campaign a hit rather than a miss. To ensure this you must try not to make any of these mistakes rather keep in mind your brand values and maintain a balance among all the social platforms to avoid inconsistency.
Don't hesitate in spending some extra dollars on paid marketing and always track your campaigns. A perfect social media strategy like this will bring you business.
If you still have any queries, drop us a comment below and I make sure to give the best advice to you. Do share it, if you agree with us!
Do read the following articles that we have hand-picked especially for you.