"Your choice of career allows you to reinvent yourself, to change your future, and to powerfully influence the world."
The quote was given above definitely states that your choice of career will be a life-changer for you. Choosing the best courses after 12th is the toughest and most confusing decision of our life. So today we are going to uncover the best job oriented Courses After 12th for Science, Commerce and Arts Students.
Degree Courses After 12th
Select Your Stream Below
Diploma Courses After 12th
Choosing the perfect courses after 12th class is the most difficult and important decision of our lives as it is the point where one mistake can 'possibly' destroy the complete future!
So today we will uncover all the courses after 12th which can be pursued according to the respective fields.
Courses After 12th for Science PCM
Students who have passed their 12th board with the stream of PCM (Physics, Chemistry, Math's) have a wide opportunity if they want to continue their career with Math's. There is various course after 12th Math's which can lead you a bright & successful future such as digital marketing course in Jaipur from the Jaipur's leading digital marketing institute "Quibus trainings" . Don't think that pursuing B.Tech from IIT or NIT can get you the highest qualification of engineering or math's. You can get far better knowledge in the particular field if you have wished to learn things.
Some of the courses after 12th for science PCM stream's students are given below-
Digital Marketing

Engineering (B.E/ B.Tech)

B.Arch

B.Des Arch

Integrated M.Sc Defence (Navy, Army, Airforce)

Bachelor of Pharmacy

Bachelor in Computer Application

Bachelor in naval architecture and ocean engineering

Commercial Pilot course

Merchant Navy courses

B.Sc. Physics

B.Sc. Maths

B.Sc. Chemistry

Aircraft Maintenance Engineering
Courses after 12th for Science PCB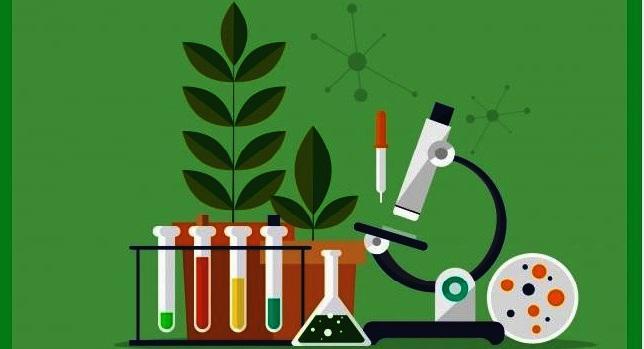 If you had opted for PCB stream in 12th, there is a wide variety of courses after 12th biology which you can pursue for an amazing career. Especially, the medical career, for biology students is evergreen and it also has various options. Students often think there is no way of studying biology beyond the MBBS, BDS, etc. courses. However, pursuing the other options you can get the same level of the advantage as the more reputed degree, it's just a matter of your knowledge and gaining power.
There are various courses after 12th science PCB apart from MBBS and BDS such as-
MBBS

BAMS (Ayurvedic)

BHMS (Homoeopathy)

BUMS (Unani)

BDS

Bachelor of Veterinary Science & Animal Husbandry (B.VSc AH)

Bachelor of Naturopathy & Yogic Science (BNYS)




Bachelor of Physiotherapy

Bachelor of Pharmacy

Bachelor of Occupational Therapy

General Nursing

Biotechnology

Paramedical Courses

BMLT (Medical Lab Technology)

Integrated M.Sc

B.Sc. Botany

B.Sc. Zoology

B.Sc. Nursing

B.Sc. Anthropology

B.Sc. Radiography

B.Sc. Dairy Technology

B.Sc. Nutrition and Dietetics

B.Sc. Home Science

B.Sc. Speech and Language Therapy

B.Sc. Rehabilitation Therapy

B.Sc. Occupational Therapy

B.Sc. Medical Technology

B.Sc. Audiology

Other B.Sc. Degree
Courses after 12th Commerce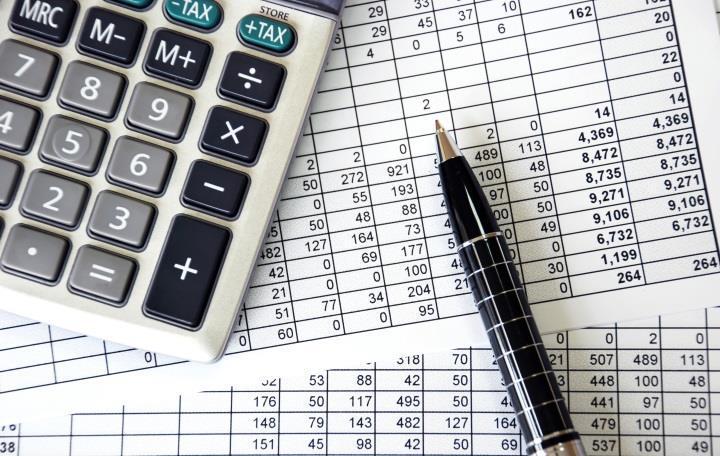 Commerce has become one of the most opted course after 12th. Students after passing 12th with Commerce or non-commerce stream can join these Courses. Students who have analytical knowledge and thinking can join this course. There are various options in commerce as well. A student who has elected PCB in class 12th can also opt for these courses.
Some of the Best Job Oriented courses after 12th Commerce are given below-
Digital Marketing
Journalism
Hotel Management

Chartered Accountancy (CA)

Company Secretary (CS)

BBA (Bachelor of Business Administration)

BMS (Bachelor of Management Studies)

BBS (Bachelor of Business Studies)

BCA (IT and Software)

Web Design and Development
Courses after 12th Arts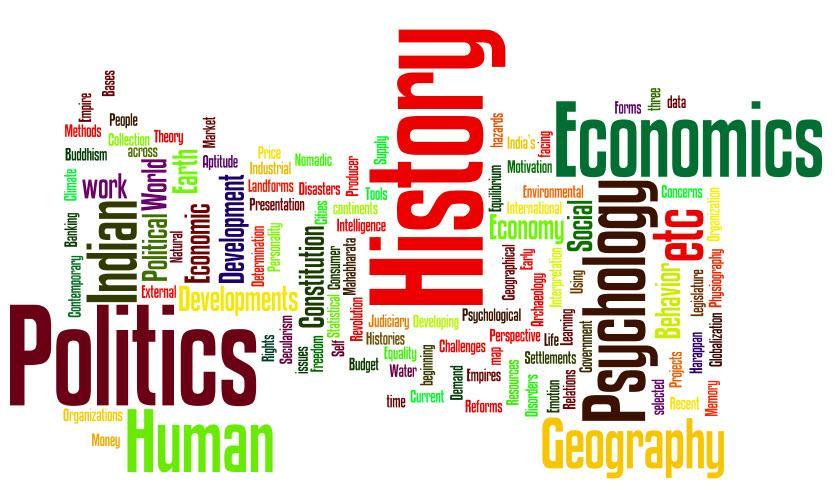 Earlier Arts were treated as the subject for the students who had low scores. With the new evolution in this field, it has become so popular among students as it offers some of the most interesting and exciting career options. Be it a Science student, Math's Student or Commerce student, anyone can join these courses after 12th arts.
Some of these Courses after 12th Arts are-
B.A. (Honors in Political Science)

B.A. (Honors in Sociology)

B.A. (Hons.) Economics

B.A. (Hons.) Humanities and Social Sciences

B.A. (Hons.) Social Work

B.A. (Hons) English

B.A. Programme with Functional Hindi

B.A. (Honors) History

B.A. (Honors) English with Journalism

B.A. (Journalism)

B.A. (English

B.A. (Media & Communication)

B.A. (Psychology)

B.A. Tourism

B.A. (Apparel Design & Merchandising)

B.A. (Fine Arts)

B.A. (History)

B.A. (Geography)

B.A. (Mass Communication)

B.A. (Sociology)

B.A. Economics

B.A. LL.B.



Vocational Courses After 12th
These are the courses which are not specified or bounded by the streams. Any student from any stream can join it and opt it as their career option. These courses contain most of the specific subjects with practical knowledge. These courses focus on a particular area and taught you about that in deep.
The list about these job oriented courses after 12th are-
B.Des. (Accessory Design)

B.Des. (Fashion Design)

B.Des. (Textile Design)

B.Des. (Interior Design)

B.Des. (Ceramic Design)

B.Des. (Game Design)

B.Des. (Leather Design)

B.Des. (Multimedia Design)

B.Des. (Jewellery & Metalsmithing Design)

B.Des. (Graphic Design)

B.Des. (Industrial Design)

B.Des. (Knitwear Design)

B.Sc Games & Interactive Media from Sheffield Hallam University

B.Sc Multimedia & Animation

B.Sc (Electronics Media)

B.Sc (Hons) Digital Art & Technology

B.Sc (Hospitality Studies)

B.Sc (Mass Communication Journalism & Advertising)

B.Sc in Animation (Distance Education)

B.Sc in Fashion Designing & Apparel Designing

B.Sc in Jewellery & Metalsmithing Design




B.Sc in Fashion Technology

B.Sc in Textile Design

B.Sc in Interior Design

Bachelor in Environmental Management

Bachelor in Foreign Trade Management

Bachelor in Foreign Language
Courses After 12th (Less Than 1 Year Diploma Courses)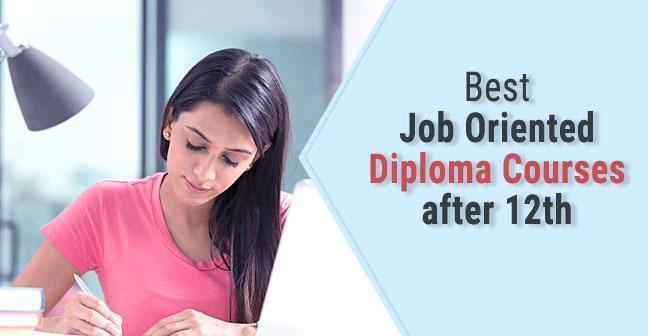 An Advice for You
If you are looking for the best job oriented and short term course, then digital marketing course after 12th is the best possible option for you according to the current scope of digital marketing in India!
We suggest you choose your career very wisely because there's nothing worse than forcing yourself into a specific character because others think you should be doing it. To resolve your confusion, you must note down answers of some questions like-
What was your stream in class 12th?
What are your Interests?
What Job salary you expect in the Future?
Where your career option will lead me in the future?
What are the best 1 Year Diploma Courses After 12th?
Just ask the above questions to yourself and match your answers with the below-given diploma courses after 12th class. The answers to your question lie here. Calm your mind which is full of confusion, sit and relax, write answers to these questions and continue to scroll this page to find which is the best career option for you after 12th.
You again cannot find the answers to some questions, there is nothing to be tense. Here we are going to help you find the best career option for you. You also can find some answers from this article. We have given the information of the most updated and comprehensive career options after 12th of 2022. This article contains the list of best career options available in your stream which we hope will lead you to the best option for your career. Keep Reading… e-list of best career options available in your stream which we hope will lead you to the best option for your career. Keep Reading…
Why Students Choose Diploma Courses After 12th
There is the simplest answer for those students who are confused about choosing the Diploma Course. You would be able to know why most of the students choose these courses.
Programs other than Diploma after 12th have its own pluses and minuses, but in the fast-paced life today's youth is turning towards the courses that are not years-long, make them industry ready and guarantee job right after the course. Also, Diploma Programs have some Specialty over other Programs as-
Diploma courses after 12th don't have the rigid eligibility criteria and any student from any background can choose them.

They are not long terms programs, you can be industry ready in just one year. By doing these 1-year diploma courses after 12th.

The ratio over Practical and Theory Programs in the Diploma Courses is 40:60 where the main focus is practical's. Here you get exposed the subject practically which is actually required in Industries.

It is better doing Diploma if you want to save your money. You save a lot of money if you get admission in any government college in diploma compared to high fees of 11th & 12th classes.
Other Diploma (Less than 1 Year)Courses After 12th (Not Stream Specific)
Digital Marketing Course

Diploma in Retail Management

Diploma in Textile and Leather Designing

Diploma in Human Resources

Diploma in Banking

Diploma in Company Secretaryship

Diploma in Infrastructure and Construction

Diploma in Marketing

Diploma in Interior Designing

Diploma in Entrepreneurship

Diploma in Hotel Management

Diploma in Aviation and Hospitality Management

Diploma in Tourism Management

Diploma in TV/Filming Courses

Diploma in Foreign Language

Air Hostess

Anchoring

Animation Film Making

Animation Master

Advance Diploma in 3D Animation- Expert

Advance Diploma in 3D Animation

Advance Diploma in Fashion Designing

Advance Diploma in Interior Designing

Advance Hair Diploma Holder

Advanced Diploma in Digital Animation (Diploma in VFX & Animation)

Advanced Diploma in Multimedia

Foreign languages courses
So, this was our list of diploma courses after 12th which guarantees 100% job after completion and successful internship or training, these job oriented diploma courses after 12th are for every student, belonging to any stream i.e. Science, Commerce or Arts.
Looking for Job Oriented Courses After BCom? Follow this link to know about them today!