If you have made up your mind and want to know how to start a career in Digital Marketing, the correct time is now! Give yourself an advantage of being an early bird and get started to learn about one of the most exciting, challenging and rewarding fields of the world. Many aspiring digital marketers ask us that if I can do a digital marketing course after 12th? Or What is the best time to pursue a career in digital marketing. 
If you start it correctly, you are going to sit on top. Work as a freelancer, get a job, grow your business or build a business of your own, the field helps you in every slant. There is no requirement of any particular degree, or it does not follow any educational background criteria. So, tie up & get ready for the ride of Digital Marketing Career initiation! 
How to Get A Job in Digital Marketing or Start Your Own Income through it?
#1 The First Task: Become a Good Learner
You are going to step in that industry that requires passion and desire to learn. The very first thing to do here is – 'Learning'.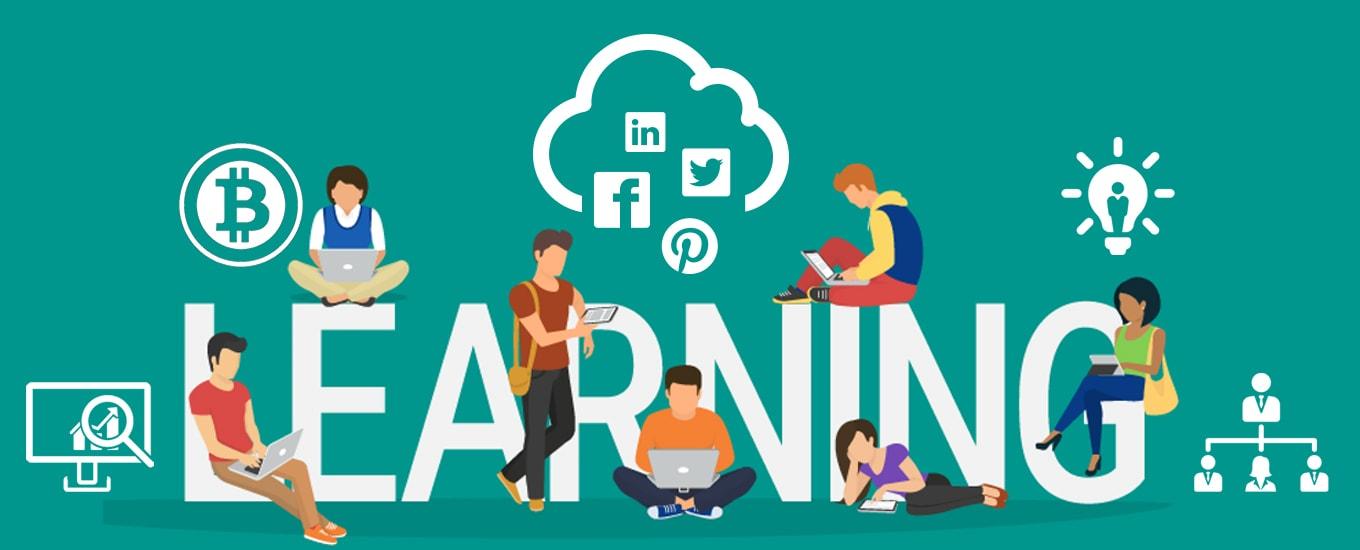 The first rule of Digital Marketing is, Learn, test, and then trust!
So, know what's going on in this field, who are the experts in this field, and gain knowledge from their blogs videos offline, and free online tutorials.
There is a huge scope of digital marketing so you should invest a good amount of time in learning things. There are lots of lots of digital marketing books available in the market. You can read them to increase your knowledge.
The broad understanding of industry includes these subfields-
SEO

PPC

Content marketing

Social media

Writing for the web

Email marketing

Growth hacking

The marketing funnel

CRO (conversion rate optimization)

Web analytics

Affiliate marketing

Mobile Marketing

App Marketing
It may happen you may like to learn about more than one area, it may be 2 or 3 even, It's ok! We have a solution for this also.
Now the question is where can you learn these things? 
Here are some options-
Classroom Course
You can join a classroom course in Digital Marketing. The best part of this option is that you are under the direct guidance of a trainer, and here your learning is quick. You get to interact with different professionals and people which give a real experience of all fields, you could have an interesting discussion with quick and easy learning.
So, find the best digital marketing institute near you and get started.
Online Course
Digital marketing is one such computer course which can be learned online very easily. You can go for an online course as well where you would not be bounded by time. You can learn however you want. It's quite good for professionals.
Record your lectures and replay it whenever required. However, Online courses generally have higher fees.
Self Paced
You can learn on your own! Go for some blog learning and free videos available on the internet about Digital Marketing. What you need to do is-
Follow links related to Digital Marketing Blogs.

Find the best blog (which you think is easy to read and understand)

Start digging the information more from videos and lectures about particular topics.

Know your interest as Digital Marketing contains even more than ten fields and obviously, you can not be the expert for all of them.
So, here are some of the links of some best blogs and videos links which you can prefer for you learnings and these are-    
Some more specific resources are-
Apart from the blogs, there are many free videos available online which you can prefer such as HubSpot academy, Moz, Google's own videos etc. which will really help you in making a career in the digital world!
Although blog reading & learning from free videos of Digital Marketing is good idea for 1st step,
pursuing an offline course will give you more benefit as first step towards Digital Marketing. Eventually, you can learn from blogs and videos also.
#2 Start Your Own Blog.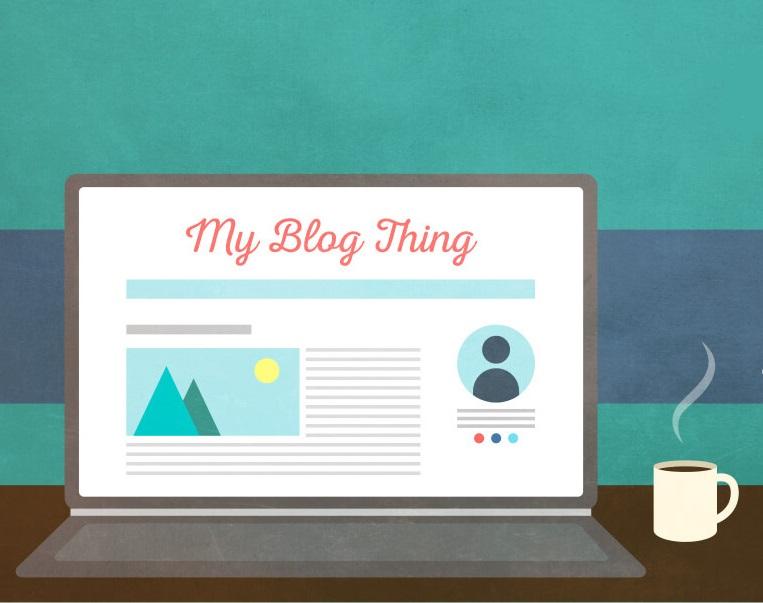 Isn't it too early? You might ask so. But it's not what you are thinking, we are not saying to start it as a career. The only thing why it is recommended and have much importance is your learning.
Teaching is defined as the best way to learn! A person can learn things more efficiently when he teach those things to others. Your blog also works as confirmation of your knowledge. It also helps in making connections.
Remember, the blog you are creating here is not for gaining a large audience whereas it's for developing your knowledge and make your own portfolio.
How to start your own blog? It's quite simple, what you have to do is-
Visit the site of any domain name provider such as GoDaddy.

Select a domain name (prefer .com domain ) and buy it.

Now hosting is also required, so choose the cheapest hosting plan from the same platform or go for 'Hostinger.com'. (However, GoDaddy gives an extra cashback from coupon)

Or else you can go for wordpress.com, there is also everything you need to start a blog.

Next, to it, prefer working on WordPress. It's really easy to handle and learn as well.
Now you are done! You have a blog. As told above, you are not creating this blog for business or earning purpose. So, just pour out whatever you have learned in posts and publish it.
#3 Now You Know What Works For You!
So, guys! You are on 3rd step now! Don't forget whatever is being told are the steps and not just the headings. Therefore, be in sequence!
So, what's this step is telling you?
This is the step where you know what you want to do! Yes, In the above step, you experienced which field is not your cup of tea. At this point, you are sure where exactly to go next and what to dig more.
Once you find out what are you actually good at or the thing that actually works for you, you can approach to your startup. Many of the people just waste their 2,3 or more years in the field they are actually not for and lastly, they get to know the actual work that doesn't suck them. Some get even worse, they never know what they are good at. So, congratulations! you have saved many years of your own.
Now, leave the area that is not your field of interest.
Focus on your strong areas which really works for you, it can be-
Article Writing

Crafting sales copy

Creating social media posts

Designing image or infographics

Writing text for PPC ads

Write Titles(Yes! it is also a role in Digital Marketing)

Coding

Keyword research

Email Designing etc.
Now dig deep and focus your area. Change your hosting plan to premium and you can change the domain name if the previous one is not relatable to your work. Believe us you are going with the best strategy towards your startup!
#4 Get Certified
Now, when you know about your field and studied it, it's time to get certified. This will help you check your knowledge and test yourself where you are lagging behind. It may be possible that you don't get it in the first attempt as most of the online certifications require at least 70-75% for passing. However, you can retry it after seven days, it has unlimited trials.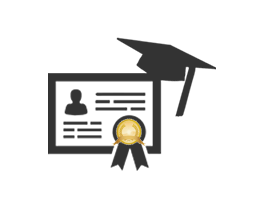 You can go for some of the authenticated online exams which provide study material also, study them and try it yourself honestly. It's not necessary to be completed before the internship, it can be done during the internship period also. The platforms where you can get authenticated Digital Marketing Certification for free-
Google

HubSpot academy

Content Marketing Institute

Bing

Youtube

Twitter Flight School
#5 Work Under Guidance
So, now you have learned much stuff! Do you think you ready to work live now? Are you prepared to run an official blog or e-commerce website? If you think you can, you may quite wrong( if you are just a starter and not already a person of this field)
A car driving classes just teach you how to drive, but you never gonna learn if you don't practice it on different tracks after the class. Similarly, you also need to do things live and implement whatever you have learned.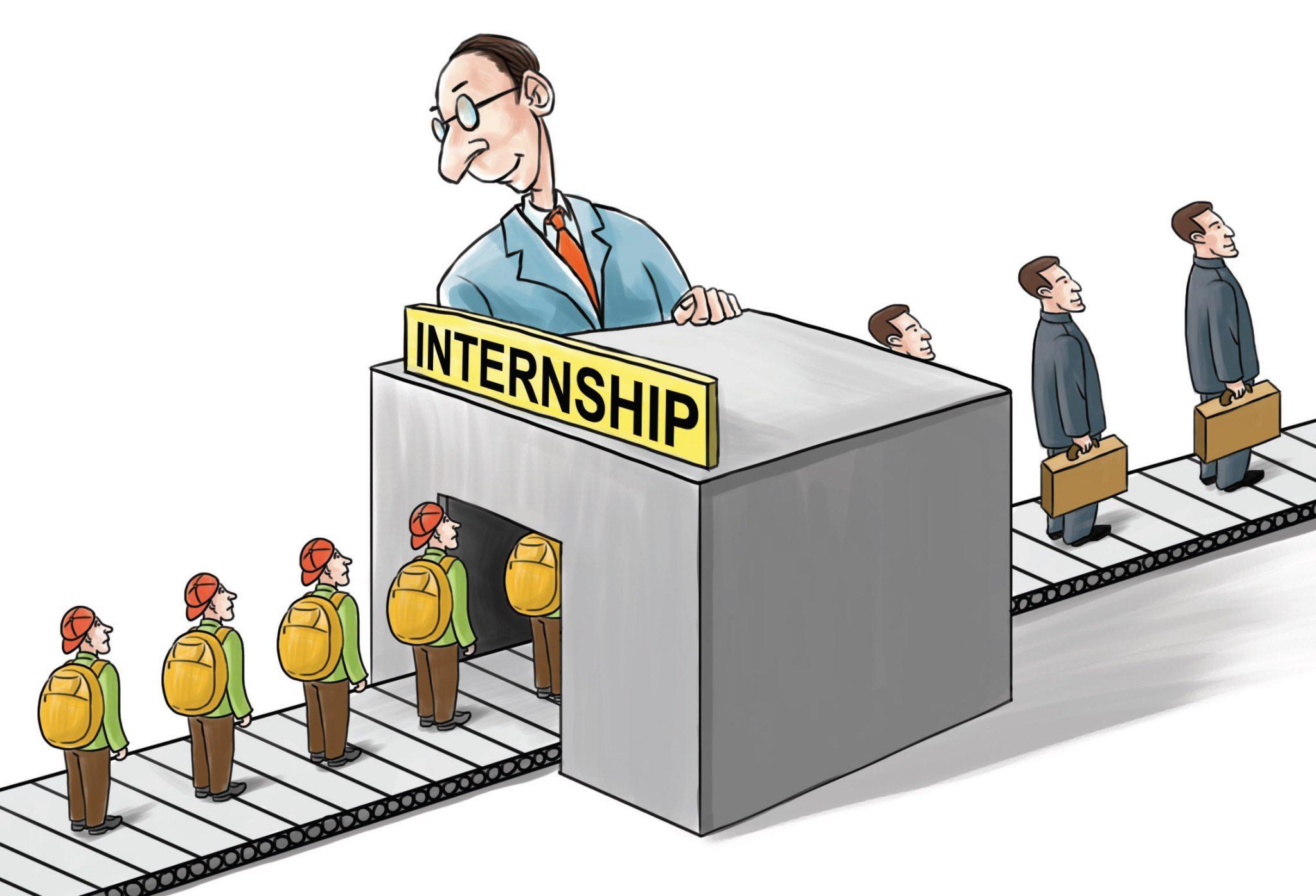 An internship introduces you to the real world. Here you know what actually does it mean by being a part of the Digital Marketing team. You don't just give you a chance of serious learning, but you also get to know different strategy about different industries.
So, it's the time to implement what you have learned, and you need to choose a place where you can do this. You can either choose a startup company or Digital Marketing Agency.
Startups easily say yes to you as they already need a helping hand you are doing it for free. However, there will not anyone to teach you or anyone to learn from, your work will be your experience but startups are fast-paced, and thing changes very fastly there. So, you can always be with the new world and learn about different things.

While in the Marketing Agencies,  you experience lots of different industries and business models. Also, you will with those people who can teach you also and even you can take your ideas of.
Either it is a startup or Marketing Agency, just remember to complete the daily task they are giving you. Even if it feels like load, achieve it anyway. It may not help you directly, but you will learn a lot.
#6 Find a Mentor
You cannot learn everything online! Yes, this is true!
When you start working things at the significant level, you definitely would be stuck somewhere. Here you need a mentor who can answer your questions and resolve your issues.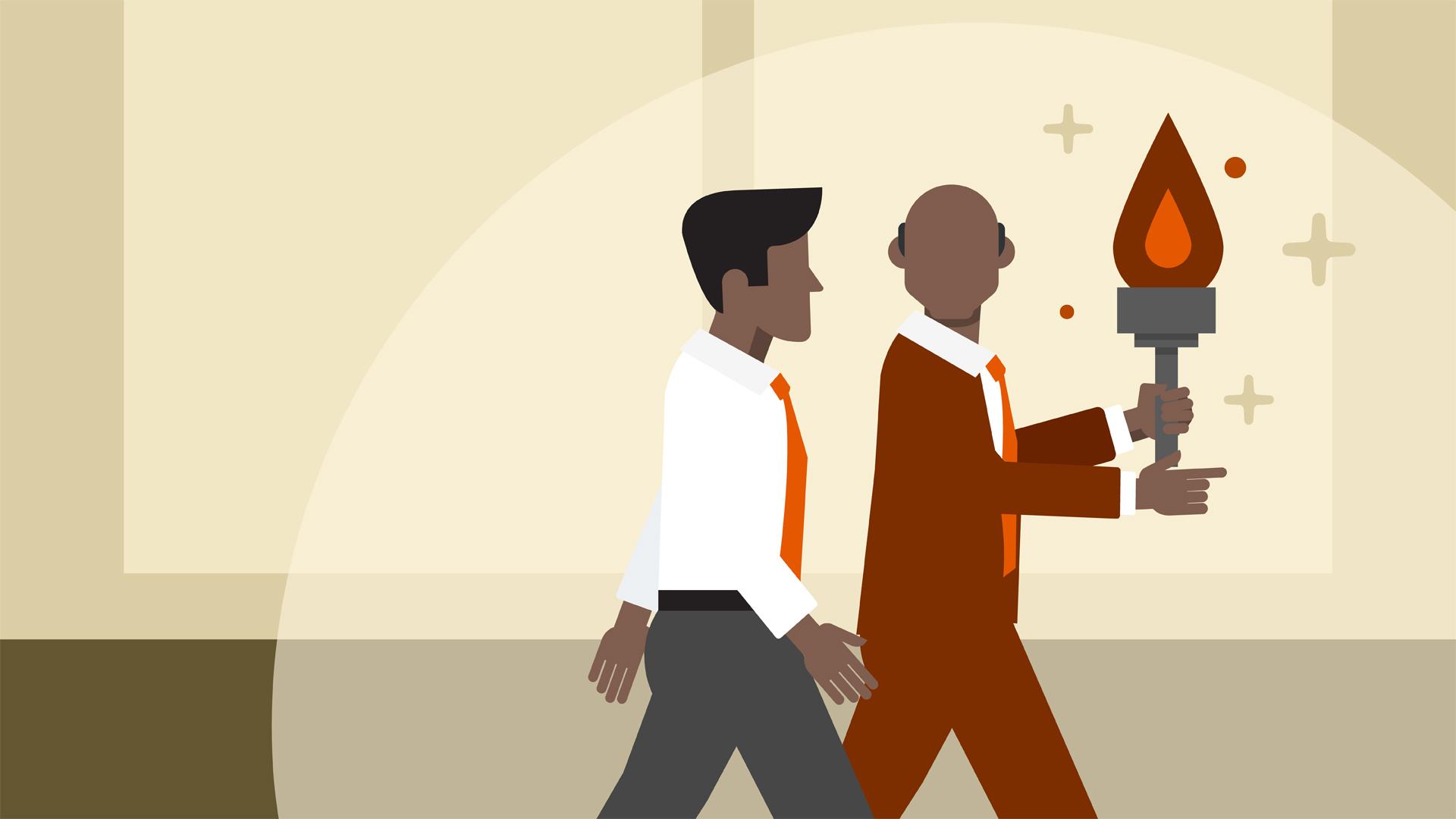 However, it's quite hard to get an official mentor who is always there to solve all your problems.
So, how will you make it?
Simply, there is no need to ask people to be your mentor. What you can do is-
Reach out your favorite bloggers.

See which one belongs to your field.

Just make them your mentor.

The most important thing  'Ask specific questions when you find one. Ask only the particular thing where you get stuck.

If they give a reply, just thank them and wait at least a few days for asking the next questions.

And eventually, you know, you got a mentor!
#7 Start a Job, Freelance or Startup!
Now, it's the time to get a job. It's actually the result of all the effort you have done in the above steps. The job let you know about the real stress and workload and the specific work of a particular profile. It teaches you how to deal with the real-time problem. In the internship, your mistakes are corrected by some other person, but here you are responsible for your own work.
Nevertheless, if you have followed the above steps, you will find it easy.
Make a profile on LinkedIn as it is the best place for digital jobs. It is a social media platform for professionals.

Appear for an interview with a reputed company, industry or organization. See what the demand of their trade is and if you are capable of it.

Search your job title on Google according to your location.

Don't think that whatever you have learned is enough for your life. Digital marketing is an evolving field, and you have to step forward with its changing world parallel. That is how you can establish yourself.
So, the job is also necessary where you know what's new is going on in this field. However, you can start your own business as well after some time. You will know the exact work of every profile, and that would surely help in your business or startup as well.  
#8 Keep Yourself Updated
As told above, whatever you have learned will definitely work for you, but it's not enough for your life. You have to learn at every step. Keeping yourself updated while doing a job, freelancing and startup is one of the most important things.
1. Join a Conference & Marketing Events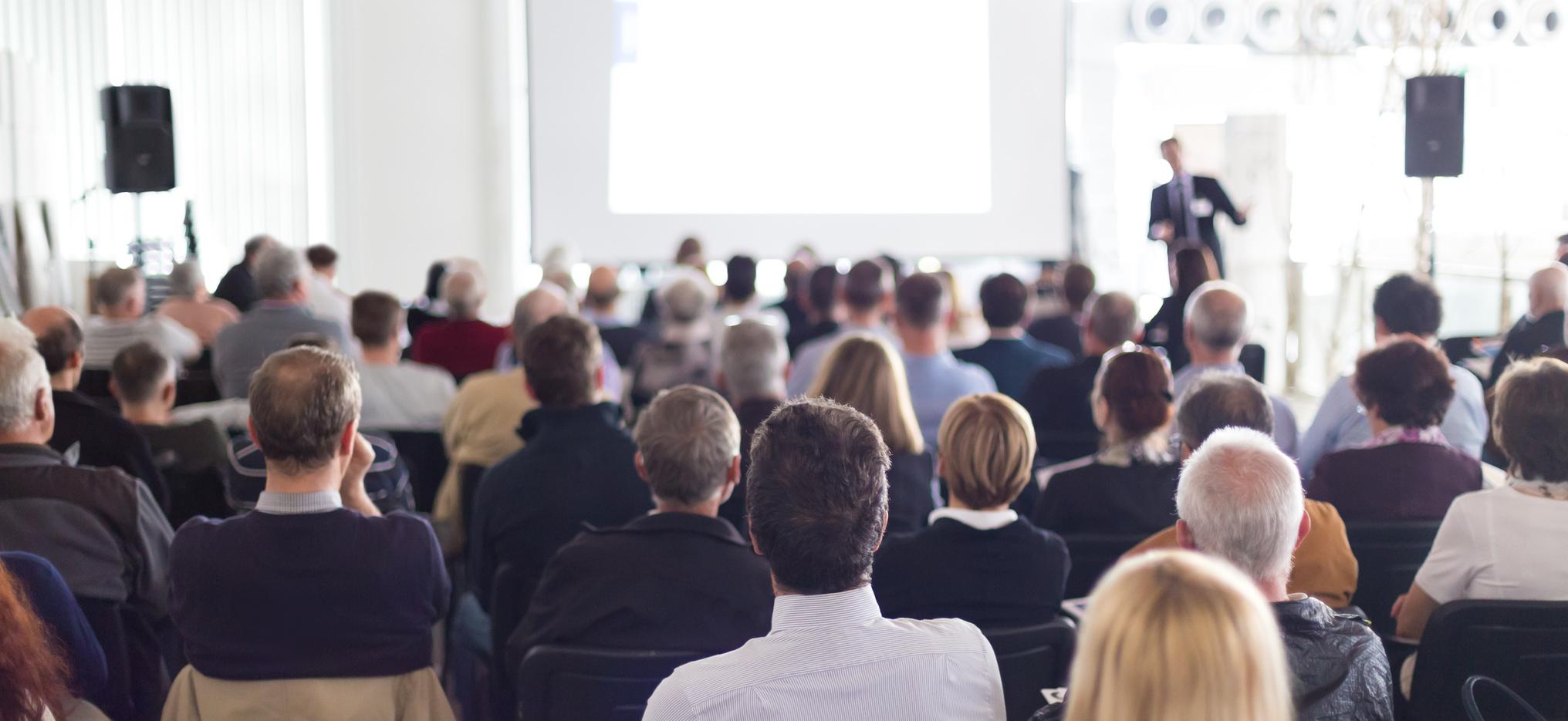 We learn a lot from Marketing Events or Conferences.  Another great advantage of Marketing Events and conferences is that it builds a relationship with people. Here you meet different people who are doing unique things in their fields. We get to know lots of things which we are actually unaware of.
Find a suitable event through googling it.

Make a list of those people whom you want meet.

Keep those people on priority who can assist further in your career.

Or else, you can make a list of the bloggers whom you want to meet and select the events and conferences where they are arriving.

Try to talk to them and make connections.
2. Help Others and Learn Every day!
As told above, whatever you have learned will definitely work for you, but it's not enough for your life. You have to learn at every step, and The best way to keep learning is to solving others problem.
This step is actually also a part of the above step. So, continue it with your job and throughout your life so that you could never be unaware of the current strategy.
You don't need to go anywhere and ask for their problem. There are many forums, and chat websites are available where people put up their question and need expert advice such as SEO chat, Warrior Forum, Web2.0 etc.

So, find out the forum which is related to your area and start answering the question.

If you don't get time daily, do it at weekends.
So, guys! This was our strategy to start a career in Digital Marketing. Follow these steps honestly, and you will be an expert in a very little time. It may take one year and two years as well, but you will be an expert after it. Smart work is always better than hard work, Apply this smart strategy and make a change in your continued or going-to-be strategy. Come back here and tell us what your experience was. We are sure you would be a great place then. Good Luck Friends!