Cred is an Indian fintech company. The company gained popularity in India due to its innovative marketing strategies. If you want to know about those strategies then read this cred marketing strategy guide till the end.
Generally, people face trust issues while using fintech apps. To solve these issues, Cred started launching innovative marketing campaigns and by 2021, they have gained 5.9 million users on the app.
Cred has mainly focused on digital marketing over traditional. We have done in-depth research and listed all their marketing strategies. If you are an entrepreneur, you can also apply these strategies to your business.
Kunal Shah is the man behind Cred. But the whole credit goes to the marketing team of Cred. They have done an excellent job in planning & implementing these strategies. So let's begin our Cred marketing strategy guide.
About the Company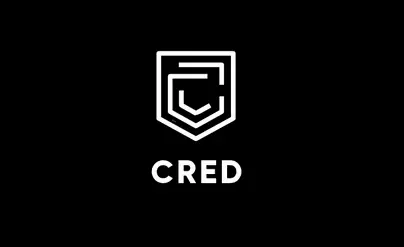 Cred was started in 2018 by a famous entrepreneur Kunal Shah. Before Cred, Kunal founded Freecharge which was a successful startup. In 2018, Cred was started to make the life of credit card users easy.
Cred became a popular name in India because of its outstanding marketing strategies. Their marketing strategies are also an inspiration for other startups as well. Do you want to know how Cred works? Know below.
How Does Cred Work? Business Model of Cred
Cred rewards its members when they pay credit card bills on time. Cred is an RBI-approved app with millions of active downloads. 20% of Indian credit card payments are done through cred. When someone pays a credit card bill on time, Cred gives them rewards.
Now the question arises how does Cred earn money? Cred has multiple sources of income. They earn by selling ad space to businesses. The company has a huge chunk of credit card users' data, they also generate revenue by selling this data to financial organizations like Banks.
---
Cred Marketing Strategy
Cred follows various marketing strategies. Below in this article, you will also know about the few popular ad campaigns of Cred.
1) Rahul Dravid's "Indiranagar Ka Gunda" Ad
This is the most popular ad campaign of Cred. Featuring Rahul Dravid in the ad was a marketing strategy of Cred. They knew that this ad is going to viral. Indiranagar is a crowded place in Bangalore. The head quarter of Cred is also situated in Indiranagar.
People know Rahul Dravid as a very cool & calm personality but in this ad, he seems to be very angry. India is filled with cricket fans and everyone got crazy when they saw this side of Rahul Dravid.
This campaign was a marketing success for Cred. They have gained a lot of users after this ad. Other popular brands like Zomato and Amul also used this moment to share some viral tweets.
---
2) Old T.V. Commercials
This is another great marketing strategy by Cred where they targeted 90s people. Everybody misses those old ads featuring Annu Kapoor & Renuka Shahne.
Cred recreated these ads where they are playing "Cred Antakshari". This was a successful ad campaign by Cred. Banking or Finance apps work on trust. These ad build trust among consumers.
Cred marketing doesn't seem like marketing. People really enjoyed watching these ads. Now let's move towards another Cred marketing strategy.
---
3) Free Giveaways
This year, 2022 Cred became the official partner of IPL. They have launched Cred Bounty. Cred was giving free Apple products and travel trips to its Bounty winners. Cred users pay bills on time and earn rewards. Only one person in a day can win a big reward.
This was a successful Cred marketing strategy. It helped their large market share at a small cost.
---
4) Personal Branding of Kunal Shah
Kunal Shah is a successful Indian entrepreneur. He is also an inspiration for many young entrepreneurs. Kunal is known for its "Delta 4" theory. According to him, if you found a Delta 4 product, you don't need or need less marketing.
He has 724K followers on Twitter and 173K followers on Instagram. Like Elon Musk, he also follows personal branding strategies for Cred. He regularly uploads content on Instagram and Twitter. You can also watch him in podcasts on YouTube. This is Kunal Shah's cred marketing strategy.
---
5) Sending Cakes to Users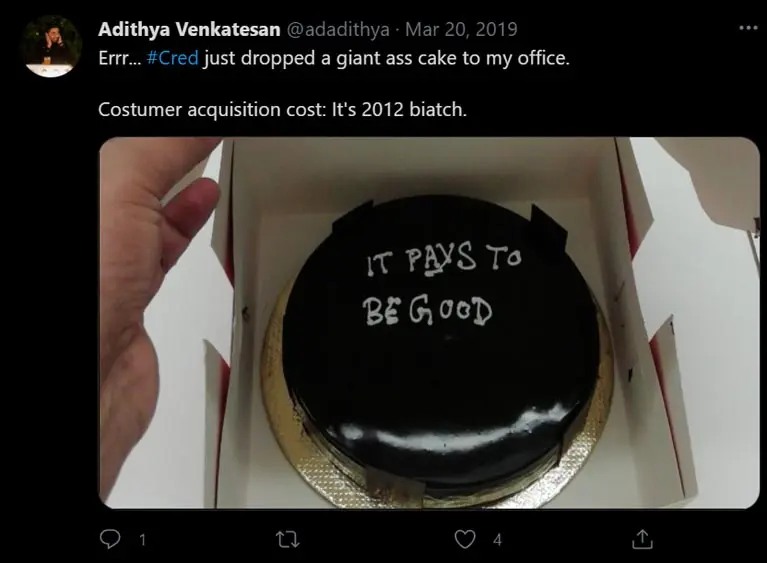 Cred marketing strategy involves many innovative & crazy ideas. One idea was sending cakes to the customer's office who paid the bill on time. When some of his colleagues ask, who sent this cake? The answer will be Cred.
This is a great marketing strategy used by Cred to acquire new customers. This also improves the customer relationship. When a few people got cakes at the office, they shared the photos on social media. This message frequently spreads on the Internet. And again, it has given a boost to Cred users.
---
Popular Ad Campaigns of Cred
Cred launched many popular ad campaigns so far. We have shortlisted some of the popular ad campaigns below.
Cred PowerPlay Campaign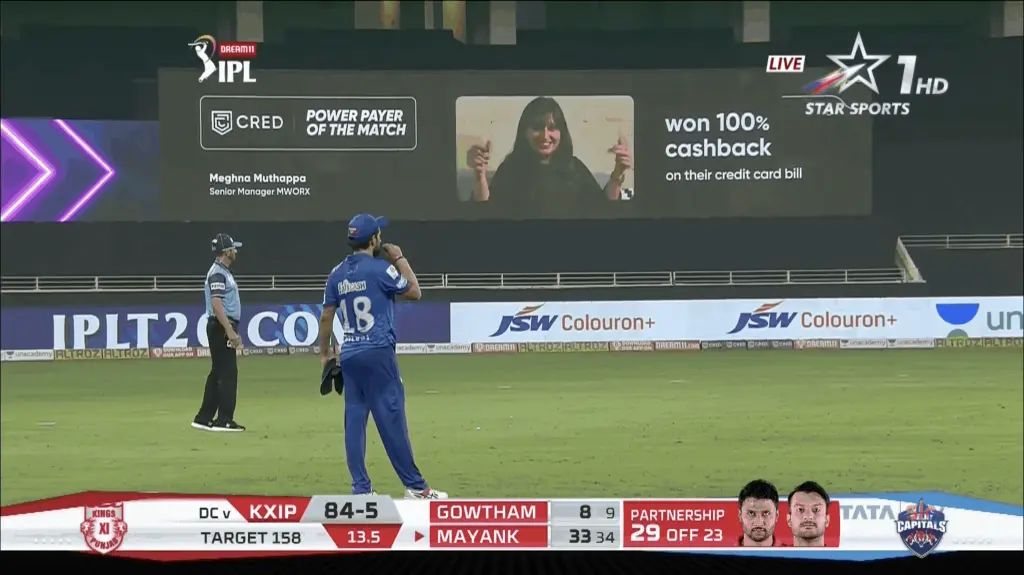 This campaign was started in IPL 2021. When a user pays a bill during the powerplay over of IPL. They can get 100% cash back on the credit card payment. The winner will also be listed on the virtual T.V. during IPL.
The cost of Cred was very less. As they were paying for just one payment but they are getting enough value from that.
My Two Cents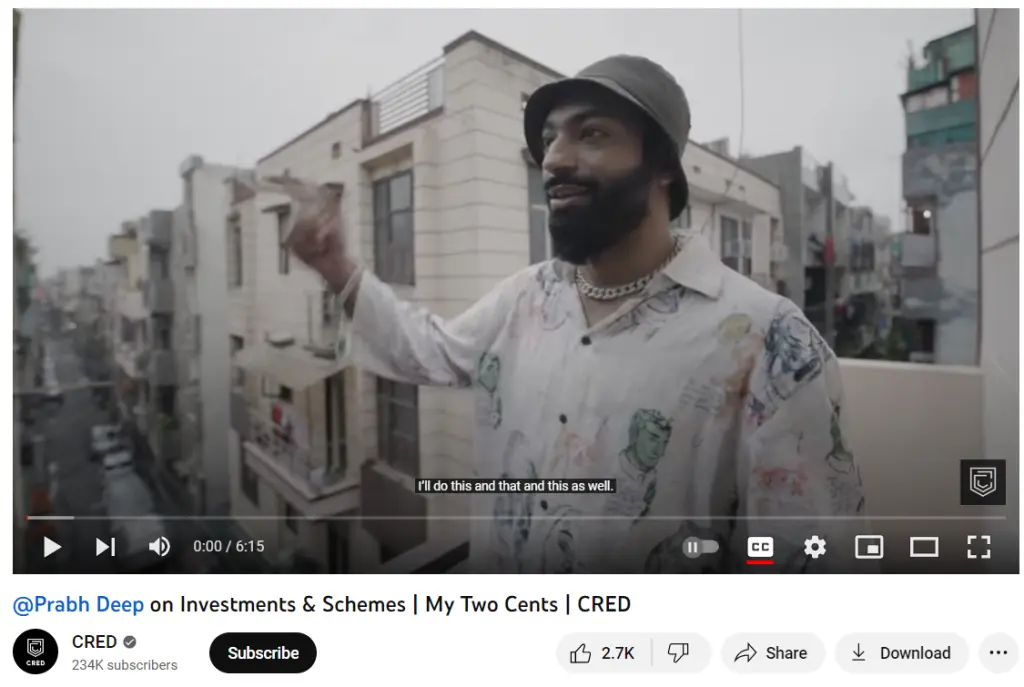 It is a popular marketing campaign of Cred where they feature some of the top personalities and ask them about their financial management. You can see Sunil Grover, Anand Gandhi, and other big personalities talking about what they think about money. This helps the audience know the financial mindset of their audience.
---
Great For the Good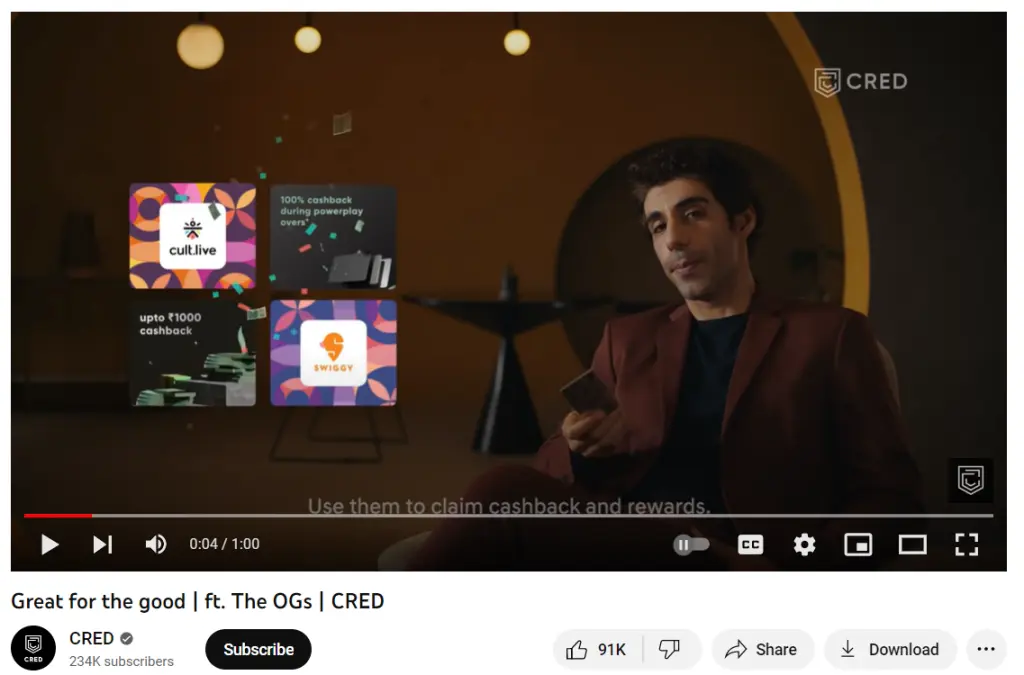 This is one of the longest-running ad campaigns of Cred. They have created multiple videos where Jim Sarbh explains why you should pay bills through Cred. Every person who pays a credit card bill through cred earns a Cred coin which can be redeemed to earn rewards.
They have explained this scenario in different situations. People loved it and Cred's marketing strategy wins the game.
About Quibus Trainings
Quibus Trainings Institute offers the best Digital Marketing course in Jaipur with 100% placement assistance. The founder of Quibus trainings and the course instructor, Mr. Paramveer Singh has an experience of more than 10 years in this field. He has taught 3000+ students and helped them in building a successful careers in Digital Marketing.
The modules covered in the Digital marketing mastery course are SEO, PPC, Google Analytics, Social Media Marketing, Email Marketing, and Blogging. In addition, you will also receive 10+ certificates from Facebook, Google, Hubspot, etc. So, join our 4-month Digital marketing mastery course and become job ready.
---
Conclusion
So here we end the Cred marketing strategy guide. We have shared almost all strategies that Cred uses for its marketing purpose. Cred is an innovative brand. They regularly come up with new marketing strategies. We will update our guide as soon as we found new marketing strategies. Thanks for reading.