10 Amazing Tips for Guaranteed Audience Engagement on Social Media
Once during an interaction with a digital marketing course student of mine who now runs his own online business, came up with an interesting problem he was facing.
He told me that even after being consistent in posting on social media (Facebook precisely) he was unable to generate response from his business page's followers.
I addressed this issue as poor customer engagement and suggested him some tips. These were some points of discussion that I'm going to share with you too.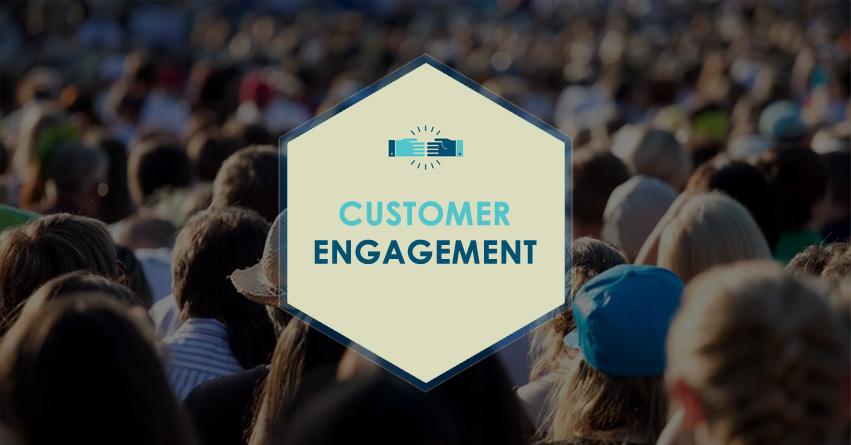 Mark Schaefer (Social Media Consultant/Author) says "Social Media Engagement is not a strategy it is a tool." One thing that we must keep in mind is that Social Media Engagement is NOT our goal; instead it is actually a tool to meet our objectives.
Consistently posting on social media doesn't guarantee customer engagement. What matters is, not the frequency with which you post content on social media platforms but how cleverly you post.
Getting thousands of page likes doesn't mean the audience is engaging with you & you'd achieve your business goal.
The questions you must ask yourself…
Why do you want to engage the audience?
Is there a purpose for which you need greater support from your followers?
Do you want more sales or you want them to join your cause?
Posting content randomly that has no links to your ideologies or purpose is absolutely pointless.
To achieve your purpose you must plan a course of action beforehand. All you need to do is to tweak the way you act.
If you're still clueless then just follow these social media marketing strategies which will surely help you in engaging the audience.
If you want to learn more about social media enroll in our 4-month digital marketing course in Jaipur.
Tweak your personality
1. Understand your audience – This is a pivotal element of customer engagement. If you don't know about your audience then how will you make them join your cause? You should carefully study the demographics and culture of your target audience. The only way to connect with them is to speak what they want to hear. The best example of audience understanding is Amul. They understand their audience smartly and create ad campaigns according to that. Follow the marketing strategy of Amul to learn more.
2. Don't be a brand – People connect with people. If you will sound like a brand you further cut your chances of connecting with your audience. Add emotions to your brand, humanize it. Talk like a human, act like a human and only then can you connect with your human audience!
See this hilarious example of brands acting like human beings. Taco-Bell and Old Spice engaging in a friendly banter!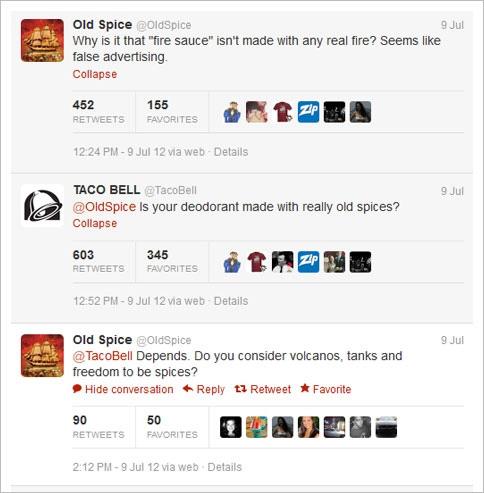 3. Ask, Ask, Ask– Engagement isn't one-sided.  Nobody likes those who keep talking about themselves. To engage with your audience you need to let them speak. The best way to do so is to ask questions and take feedback. Let them voice their opinions, they will feel connected. This example shows how doubletree uses twitter to ask feedback from its followers.

4. Conversation is the key– The best way to bridge the gap between you and your audience is by responding to them. If you ignore them, they will ignore you. Mind you! Nothing is more damaging than that. Responding only to positive input is another bad practice. You must always acknowledge and respond to any negative feedback you receive. Converse but don't go overboard.
5. Acknowledge your mistakes– Everybody makes mistakes but not all of them accept it. People love those who acknowledge their mistakes. If you've made a blunder on social media, go ahead & accept it. Apologize. This way you can control half the damage.
Below is an example of a social media faux-pas. AT&T shared this photo on 9/11 which was certainly not in good taste.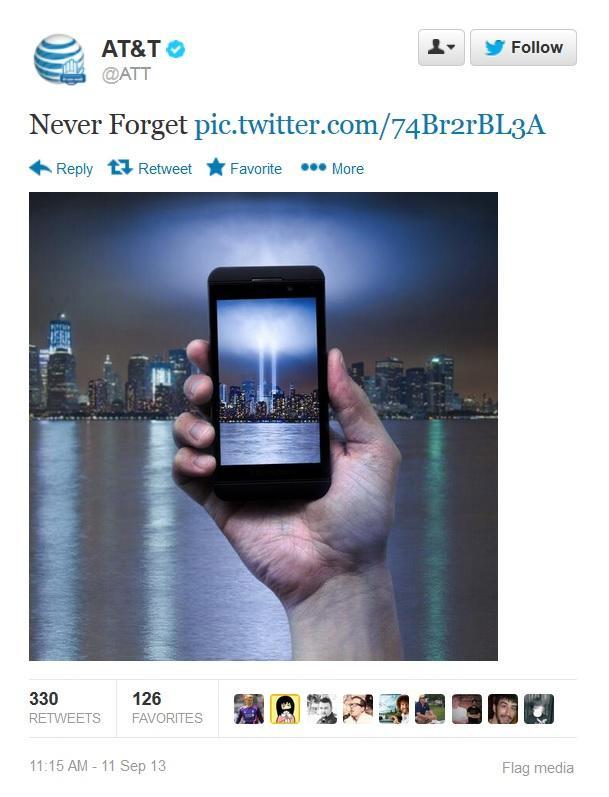 They soon apologized with this statement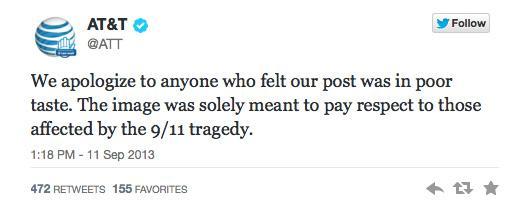 Tweak your content
6. Content is King! -Be careful with those words as not all content is king but only quality content is. If you have been sharing posts on social media recklessly then stop doing it. Chances are that your content is dull and boring. Add a new flavor to your writing because that's what the audience wants. Freshness!
7. Get their brains working– People love puzzles and quizzes which stimulate their brains. Incorporating your brand in those quizzes can make your post edgy. Post a series of puzzles one at a time related to your brand and let your audience take part. It is a quick little work out for their minds and a subtle way of promoting your brand.
8. Organize Contests and giveaways– We all love winning prizes, don't we? Run a contest and set free the competitive streak of your audience! This is a great way of promotion which increases your reach, helps in brand awareness and also makes your audience happy! Giveaway or lucky draw is another way to make your audience engaged with your brand.
Below is an example of how Major League Soccer used Facebook apps as a medium to organize a contest. See how they have leveraged the power of hashtags for the contest, for greater engagement and reach.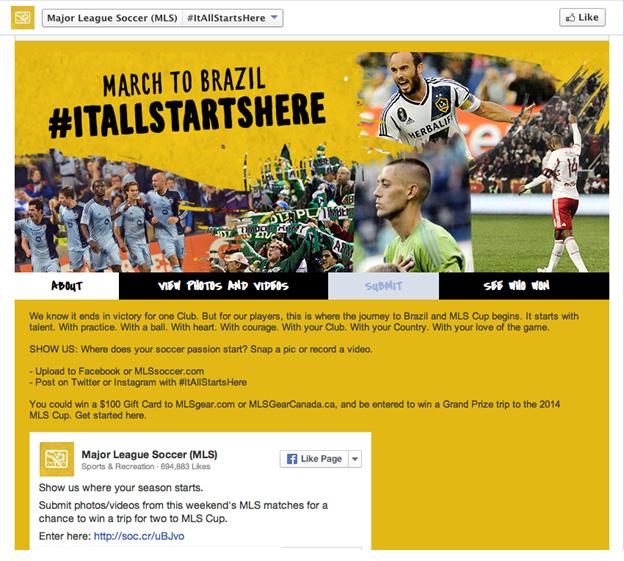 9. Say yes to meta tags– Social Media meta tags is a wonderful option we have for optimizing the way we share content. Using Facebook open graph, twitter cards you can completely transform your social media profile and this is guaranteed to drive more engagement. Change those boring posts into personalized ones!
See the following example which compares two posts without and with meta tags!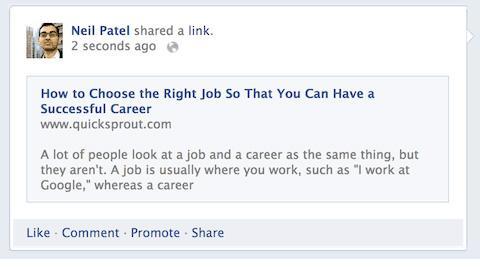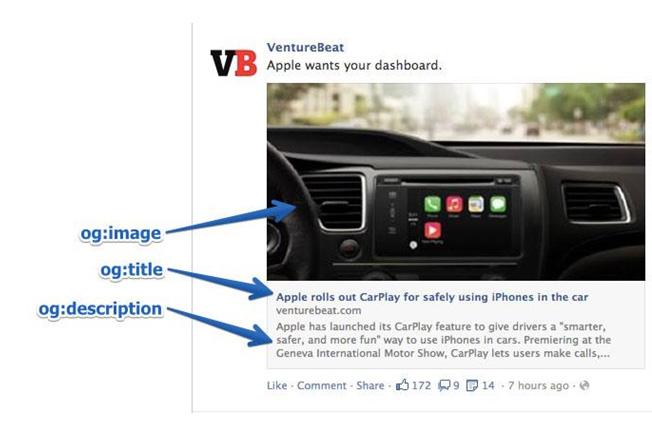 10. No more boring presentations– Wonder why nobody cares about those presentations you've been sharing online? Because they're boring! Use tools like Prezi and PowToon to add life to your dull presentations. Interactive techniques like these are bound to drive more people to your brand. Infographics is another way of presenting your content beautifully and succinctly.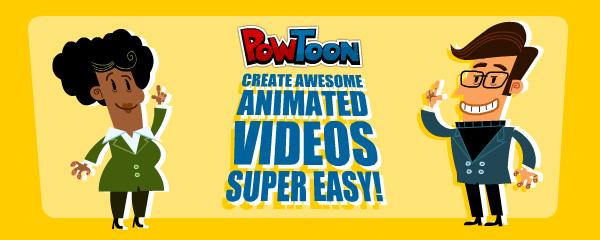 There are many tips and tricks to increase customer engagement on social media, we've covered just a handful of them and there's a lot more to share!
If you incorporate these techniques in the way you act or post on social media then I'm sure you will get better results and more engagement. This is not a day's work, it requires time and patience.
We shouldn't forget that social media engagement is Not a Goal but it rather HELPS to Achieve the Goal.
I believe the next time you encounter the issue of declining user engagement; you will remember these power customer engagement ideas and add them to your strategy. Do send in your comments if you have some more interesting tips or you liked this article. Share it with your friends who might be dealing with this issue too.
If you liked this article, I know you'll love these ones too!
5 Ways to Increase Blog Traffic Overnight
5 Startup Marketing Problems & Why Internet Marketing can Solve them?