The victory of good over evil, Dussehra holds an eternal significance in India. Ram enthusiasts burn dummies of the 10 headed demon where the King Ravana symbolizes the social evils on earth.
So, what's the new Quibus – The Best Digital Marketing Institute in Jaipur has brought for you this Dussehra? Well, we don't have the idea to kill the devil from the earth as we don't know who is actually the 'Demon'. However, we do know some Digital demons which can spoil your website life and reputation, or maybe, they are already spoiling your site. They can make your website a devil and it will be surely mangled from the Online world. So, let's know about the top 10 evil tactics and pop them out so that your site could never be punished by Google.
#1 Cloaking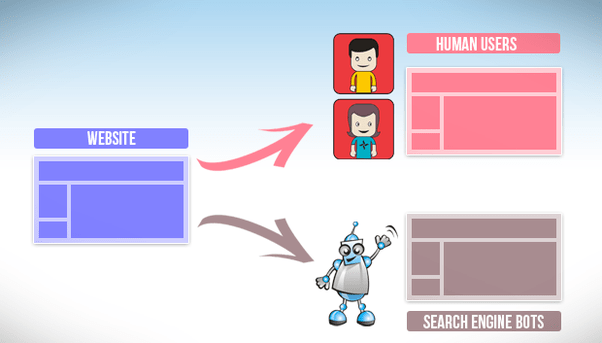 Cloaking is one of the evil tactics done by many Blackhat SEO experts.
Many times we search for a topic and get an unexpected result which not at all match the title of the blog and we find ourselves in unexpected locations on the web.
This is exactly what happens when a search engine/ Google lists a cloaked site accidentally.
If a site is cloaked, it means that it has two different sets of information. One of these sets or pages is for search engines while the other page is for the users of the site.
It is like tricking search engines about the type of content in a site. If you apply this strategy, it will upset the search engine as well as your users who visit the site and you will be soon out from Google Ranking.
So, avoid using Cloaking techniques instead of that use the correct SEO strategy which can help you for a long time.
---
#2 Fake Clickbait
Another devil of our Google ranking is Fake clickbait. One of the ugliest characteristics of Raavana was to 'lie'. He lied and took advantage of many people which is why he was punished by Rama.
Fake Clickbait also does the same thing, it also misleads Internet users by telling lies.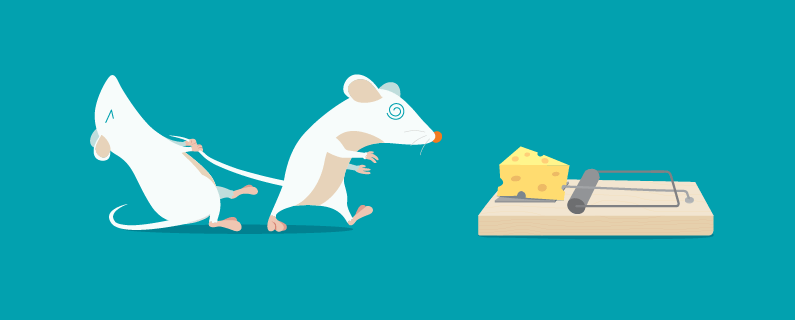 The site using Click bait technique throws you somewhere else through an interesting title. Suppose you saw an interesting topic about Narendra Modi and when you click it, it takes you to the article where you seem there is nothing like the title and it was a fake news. The article is called Fake clickbait.
Here the title seems so interesting but is fake, a reader get frustrated and leave the site as soon as possible, never to return. This increases the bounce rate of the site and soon lose its ranking.
This trick is mainly used on Facebook, YouTube, and another social media channel. However, if you are doing it on your site or blog, your account soon can be suspended. So, avoid Fake click baits and use clickbait for your most interesting article with the correct title.
---
#3 Comment Spamming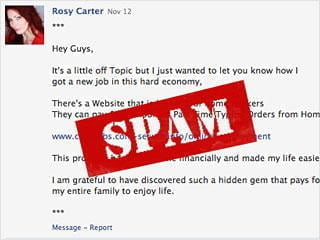 Blogs, Youtube, and social media platforms are open to comment for every person all across the web.
Comments play an important role in Google ranking. The search engine considers the site more engaging if there are lots of comments. That is why search engines check them also. This fascinates tricky SEO operator to embed some advertisements or keywords in comments.
It is one of the most serious tactics which can harm your Website without your knowledge even if you are doing everything with honesty.
The owners must have an eye on comment sections. There may be many unrelated random products which have nothing to do with your site.
Remember, if you have an unnatural number of spammy links in your comment section, you can get penalized for that.
Solution: Don't approve these types of comments. If you use WordPress, there are many types of plugin which themselves disavow the spam comments such as Akismet, Antispam Bee, WP-SpamShield etc.
Spend your time building links that are high quality in your blog as it will seem authoritative to the search engine.
---
#4 Social Media Network Spam
Sita was also punished by Rama when she returned from Ravana's Palace. Although she was pure, she had a spam of Ravan, she had to go through the "Agnipariksha".
Social Media Network Spam is much like this. Here, you don't do anything by yourself but people's comment scrolls you down. It is similar to comment spam which is also a black hat technique.
If you are selecting social networks to advertise your product/ service, it is essential to avoid spamming. Spamming annoys users and because of it, your ads aren't able to typically attract them to your website or product.
Solution: The best advertisements always use proper channels for the ads. Remember, not to go fo the place where ads should not be.
---
#5 Page Swapping
Another Black Hat SEO technique is page swapping. For Page Swapping, the page is ranked well on Google for a search term and then the page is swapped out for content about something unrelated to the search term.
However, if Google finds any of SERP websites redirects to other pages, It will remove that page from its SERP.
This tactic was used earlier but it doesn't work now. The bots are much intelligent to kick out these pages from SERP. It is impossible to know when the crawler returns and de-index your site. So, never user Page Swapping technique for your page rank.
---
#6 Domain Squatting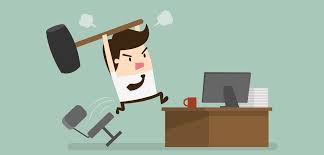 The shadiest technique of all! This is the main head of this Digital demon. Let's know about it first-
Everyone makes typing error sometimes. Imagine you are planning to visit Amazon.in but you typed Amozon.in mistakenly. This is a simple mistake to make, but some tricky people could have bought the domain 'Amozon.in' on purpose.
Domain squatters catch these errors from the user before the domain owners do.
Most people who own a website do not purchase all the misspellings of their domain. But these tricky folks grab up such misspelled domain names. And then, it is used to trick people into buying from them ie. 'Amazon.in' instead of the site intended i.e. 'Amazon.in'. Others also use this to steal passwords, spread viruses, or other wicked purposes.
For SEO, you may have bought the misspelled domain name so that it can be redirected to your site. This can get you a couple of extra site visitors also. However, remember that these visitors are not the potential buyers you want. This can be harmful to your site.
Solution: Domain squatting is shadiest practices of all these listed tactics in this article. Search engines do not want to collaborate with this kind of website owners. They even may delist anyone caught trying Domain Squatting.
---
#7 Wrong Link Exchanges
Most of the people consider Link exchange as an excellent link building tactic.
Here, two website owners agree to link back to each other's site.
In a wrong link exchange, the site owners give backlink to each other's site with wrong anchor text or on the wrong keyword. It is also possible to do that the result is a long list of links which hadn't existed before.
It is not helpful to the people who visit the sites and it puts a bad impact on users for both of the sites. Your long list of links often is not relevant to the other content on the website. Most of the companies offering guaranteed SEO results use this technique which afterward decreases your ranking badly.
Solution: Link Exchange is good when done it in a correct way. Don't ever provide wrong anchor text which is irrelevant to the article. Make sure that the user reaches the right place when he/ she clicks the link you provided.
Don't overuse the links. Putting so many links in a single article can also lower your ranking as it confuses users as well as the search engine.
---
#8 Paid Links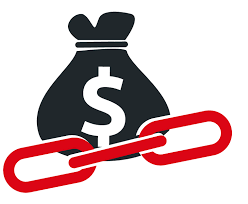 Greed is always bad! And exactly defines the paid links.
Buying and selling link is totally illegal according to Google. This includes paid guest posts also.
It is like an advertisement. Paid links are not for an honest recommendation. It can easily mislead readers. However, if buying and selling links are occurring out of the google reach, Google would have no idea of it but it will surely know that links are fake and wrong.
If search engines allow the buying and selling of links, there would be no quality on Google.
---
#9 Private Blog Networks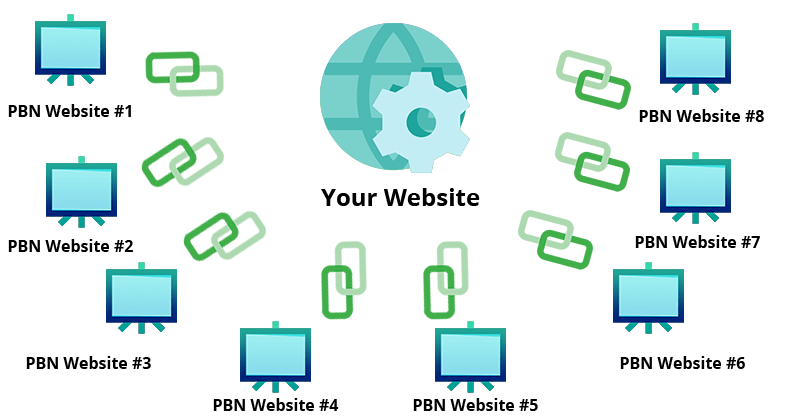 People always think that as much as backlink they will create, their ranking in Google will be high.
Another way people use to make more links is to build a network of many blog sites. A private blog network is a gray hat/black hat tactic of using a set of sites under your control to implement links to other sites (your "money sites").
Google recently started to take action against private blog networks (PBNs). So, stop creating of participating in Private Blog Networks if your site is included in any.
---
#10 Hacking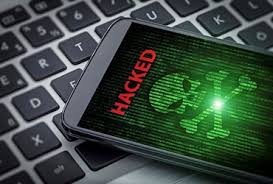 Ravana's havoc started when he deprived Sita and even Sita was also punished for that even when she was innocent. Hacking does the same with the website. However, the hacker remains the part of the greatest penalty.
Hacking is not a site owners fault for decreased ranking. It is a growing problem on the web.
Here, the hacked pages are linked back to your product. The links which are given to the other products may gain a temporary ranking but it will not be long lasting as Google's algorithms are much intelligent to catch it.
A hacked site is quickly blacklisted by Google. Your site may be linked to another one or someone else will access your site.
Solution: Getting rid of the hacked site is frustrating and complicated as well. Many users lose their website forever in the process.
---
A hacked site can ruin your as well as someone else's website. Don't be a part of hacking other websites and be careful to secure your site. Take a monthly backup of your site as you will not lose your data even if it is hacked. Check your search console regularly, if it is hacked, talk to your hosting provider.
So, these were 10 evil practices we go for knowingly and sometimes unknowingly. Now, you know which are your digital demon. Just pop them out and kill these evil tactics now! Secure your site and be prepared for any insecurity on your site. Comment us below whether you like the article and tell us if we have missed some evil tactics.