Digital marketing is a rapidly expanding sector, and becoming a digital marketer in 2023 will demand a blend of creativity, technical expertise, and commercial acumen. If you are thinking of how to become a digital marketer, you must first have a thorough understanding of digital marketing fundamentals. This includes SEO, social media marketing, PPC, email marketing, and content marketing. Anyone can be a successful digital marketer with the proper education and experience.
This post will mention how to become a digital marketer in India.
What is Digital Marketing?
Digital marketing is the promotion of goods, services, or brands via digital platforms like websites, social networking sites, search engines, emailing, and mobile devices. It includes a variety of strategies, such as search engine optimization (SEO), paid advertising, content creation, and influencer marketing.
Moreover, digital marketing aims to reach and connect target audiences via digital media, resulting in more conversions and revenues.
Skills Needed to Become a Digital Marketer

The extensive digital sector makes it difficult for beginners or marketers seeking a niche. You may be interested in becoming a digital marketing manager or considering hiring one for your company. Regardless, it is essential to understand precisely what a digital marketing manager undertakes and the skills necessary for the position.
How do you, as a Digital Marketer, differentiate yourself from all other digital marketers, given that many companies are using digital marketing techniques and recruiting digital marketing professionals? Below are some of the skills necessary:
1. SEO: Learning how to improve content and websites for search engines to improve visibility and generate traffic.
2. Social Media Marketing: Understanding of how to build and implement campaigns on social media on platforms like Facebook, Instagram, Twitter, and LinkedIn.
3. Content Marketing: The ability to develop and share valuable and appropriate content to entice and engage with the audience.
4. Email Marketing Campaigns: Understanding how to create and conduct email marketing campaigns that generate engagement and conversions.
5. Web Analytics: The ability to track and analyze website data to understand user behavior and make decisions based on facts.
6. PPC Ads: Ability to create and administer pay-per-click advertisements on platforms like Google AdWords.
7. Graphic Design: Expertise with graphic design applications like Adobe Photoshop, Illustrator, and InDesign to develop visual content for marketing campaigns.
8. Copywriting: Crafting convincing and appealing copy that connects with the intended audience.
Other skills like communication, strategic thinking, analytical, decision-making, etc., also matter.
Bonus Read: Required Skills for Digital Marketing Managers
Follow These Steps to Become a Digital Marketing Specialist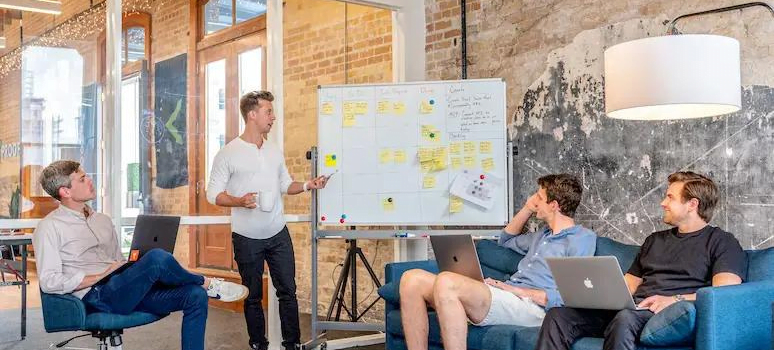 1. Learn Basic Digital Marketing Skills by Joining a Course
Let's check the first step on how to become a digital marketer. So to master the basic digital marketing skills mentioned above, you can join a good digital marketing course.
At Quibus Trainings we offer a digital marketing mastery course of 4 months.
By joining this comprehensive digital marketing course in Jaipur, you get the opportunity to master all the skills under one roof. Further, the course will comprehensively explain the numerous digital marketing aspects, including SEO, PPC, social media marketing, etc. 
Also, you will gain hands-on training on the best practices and get familiar with the latest tools and technologies. This course is enough to start your career in this fast-growing industry.
2. Choose a Niche of Your Interest
The next step of how to become a digital marketing specialist is choosing a niche.
Since digital marketing encompasses vast areas and, you know, "A jack of all trades and master of none," it is important to choose a niche that interests you. So this will help you specialize in it, work on it, and grow immensely. You may choose SEO, social media, content, or anything else.
Further, a niche is beneficial if you are trying to start as a freelancer. Since you have a particular clientele, you can strategize accordingly, look for clients, and start earning.
3. Get a Fresher Level Digital Marketing Job or Internship
A digital marketing internship or entry-level position offers the opportunity to acquire practical experience in the sector. This can assist you in developing your talents and gaining a deeper understanding of the sector.
Further, an entry-level digital marketing position or internship will allow you to learn from seasoned experts in the sector. Moreover, such a position might serve as a stepping stone toward a more senior position in the industry. So this can expedite your job advancement.
4. Build Your Digital Marketing Portfolio
The next important step on how to become a digital marketer is building your digital marketing portfolio. A digital marketing portfolio is essential since it enables prospective clients or companies to view your past work and its results. Further, it can also highlight your skills and knowledge.
In addition, a portfolio can help you to stand out in a tough job market and improve your chances of being employed or gaining new clients.
5. Network with Other Digital Marketers
The next essential step how to become a digital marketer is networking.
Networking enables you to establish contacts with other industry experts, which can result in future possibilities and collaboration. Digital marketing is constantly evolving; by networking with people in the industry, you can acquire new strategies and techniques that will help you enhance your efforts and knowledge.
6. Keep Yourself Updated about New Trends
Knowing the most recent advancements and trends in digital marketing will assist you in retaining your relevance and value to your company or clients. Also, keeping abreast of new developments, like the latest algorithms, tools, or resources, will assist you in remaining competitive in the employment market. Additionally, it can boost your chances of being recruited or promoted.
3 Steps to Become a Digital Marketing Manager?
Here are three essential steps on how to become a digital marketer:
1) Choose a Niche (SEO/SMO/PPC, etc.)
As a digital marketing manager, having a niche like SEO, SMM, PPC, or any other, can assist you in becoming an expert in a given sector or field. This can increase employment opportunities. In addition, focusing on a certain niche enables you to concentrate your marketing efforts and strategies more efficiently, resulting in improved client ROI.
2) Get Work Experience of a Minimum of Four Years
The most important thing how to become a digital marketing manager is getting four years of experience. A person with four years of experience can acquire a thorough understanding of how digital marketing could be applied to various businesses. This information is vital for developing marketing efforts that correspond with a company's specific demands and objectives.
Managers of digital marketing are frequently charged with leading teams and directing projects. Therefore, it enables a person to acquire the required leadership abilities and expertise to manage and encourage a team effectively.
3) Apply for Various Digital Marketing Manager Job Roles
After you choose your niche and have four years of experience, the next step is to apply for various job roles. If you are thinking of how to become a digital marketer, then start being active on various job portals and start applying for various suitable job positions.
What Does a Digital Marketer Do?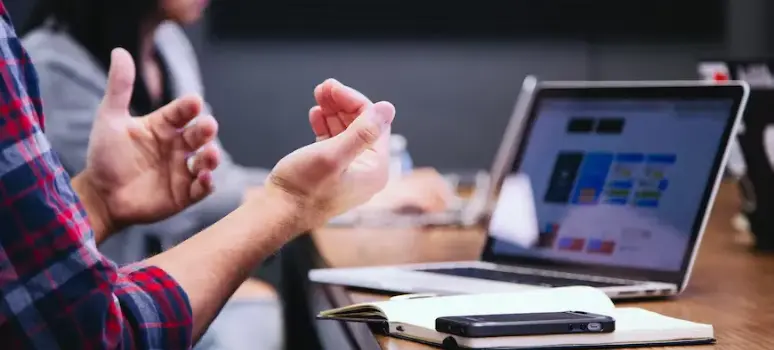 Now that you have an idea about how to become a digital marketer, here are a few job roles relating to digital marketing:
1) Digital Marketing Executive Job Roles
Digital Marketing Executives are accountable for devising, executing, and managing digital marketing initiatives to promote the products or services of a firm. Further, they collaborate closely with the marketing team to create brand recognition and sales-driving initiatives.
2) Digital Marketing Specialist Job Roles
As a digital marketing specialist, you will build and implement a digital strategy for your firm. You will plan, build, and execute digital marketing strategies across different platforms and channels. Further, you will improve awareness of your organization, brand, goods, and services through organic search efforts, paid advertising, email campaigns, social networks, and other platforms.
3) Digital Marketing Manager Job Role
A Digital Marketing Manager is a person charged with maintaining a brand's online presence and sales by implementing various marketing strategies. Among their responsibilities are research, brainstorming with other professionals, and developing content for effective campaigns.
4) Digital Marketing Strategist Job Role
Digital marketing strategists create, direct, and execute marketing activities to enhance lead generation, brand visibility, and product acquisition. Further, they develop the overall plan for paid and unpaid marketing channels to achieve the organization's business objectives.
Frequently Asked Questions
1) How Long Does It Take to Become a Digital Marketer? 
Usually, digital marketing courses are for four-six months. Additionally, you may require more six months to complete an internship, and then you can be a digital marketer and apply for high-paying positions.
2) How to Get Into Digital Marketing?
The first step to getting into digital marketing or how to become a digital marketer is by joining a digital marketing course.
3) What is the salary of a Digital marketer? 
As a fresher, you can expect an average annual salary of Rs 3 lacs per annum. As your experience grows and depending on the specialization, the salary will grow up to Rs 9 lacs per annum.
4) Which is the best digital marketing course for becoming an expert digital marketer? 
Quibus Trainings offers the best digital marketing course. The institute has experienced faculty and offers comprehensive digital marketing courses, access to paid digital marketing tools, and placement assistance.
5) How to become a digital marketer after the 12th?
You can enroll for a short-term digital marketing course to become a digital marketer after the 12th.