You must have seen lots of celebrations happening throughout the year but "Have you ever heard about Digital Marketing Day"?. I guess no…
Digital Marketing Day was an initiative by Sorav Jain in 2018 to respect Digital Marketing Community which is further welcomed by the whole community in India.
We're also Celebrating 'Digital Marketing Day' in Jaipur in association with Hardik Lashkari.
Last year, the Digital Marketing Day was celebrated on the 16th of December, but since there is no such day decided yet, so this year, the event will be held between 14th to16th of December 2019 in 16 cities of India.
So, don't miss out on the Digital celebration and an opportunity to meet Digital warriors, strategy-planners, solution providers, and industry leaders under one roof in Jaipur.
The event is all about the latest digital trends and new development in the Digital industry that can help one to learn valuable marketing skills, network with peers, and grow your skillset. The top speakers of the industry will share their insights and innovative ideas about how you can grow your small to large scale business digitally.
So, Get ready to have your minds BLOWN!
Highlights of the event
The event will be celebrated for 2 days. There will be presentations, panel discussions, and workshops guiding you through various aspects of digital marketing.
14th December 2019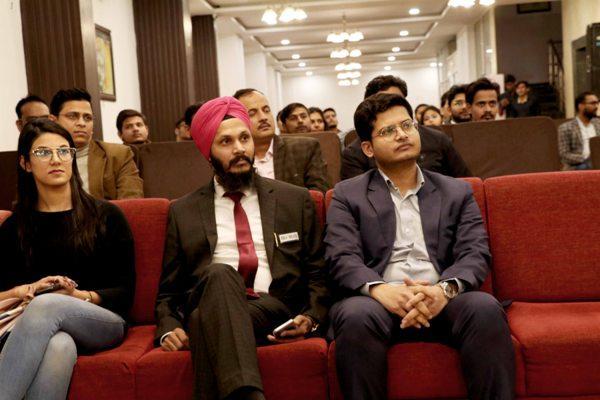 ---
Speaker – Rishee Miglani
Expertise – Actor, Digital Influencer, Brand Ambassador of Ministry of Youth Affairs and Sports, Government of Rajasthan
Topic – Role of digital marketing in creating a personal brand, Why do professionals and creative artists need to use digital marketing and visual content?, and How Facebook & Instagram are helping in reaching the younger generation?
---
Speaker – RJ Parul
Expertise – Radio Jockey at Radio City
Topic – Storytelling oriented, conversational content and it's increasing importance for the brands, Importance of audio content in today's world, and How podcasting and audio content can help you in connecting with the audience?
---
Speaker – Paramveer Singh Sandhu
Expertise – Founder at Quibus Technosys – Digital Marketing Agency and Quibus Trainings – Digital Marketing Institute in Jaipur
Topic – Aspects of digital marketing (focusing on content marketing also), How B2B and B2C companies are approaching digital marketing? and Current and future trends in digital marketing
---
Speaker – Nitesh Tiwari
Expertise – Head of Marketing, EHCC Hospital
Topic – How an esteemed hospital like EHCC Hospital takes up its digital marketing strategy?, Future of digital marketing in accordance with the new technologies, and how doctors and other professionals can use digital marketing to connect with their clients?
---
Speaker – Mridul Kabra
Expertise – Digital Marketer, TedX Speaker, and Trainer
Topic – How the startup owners should take up digital marketing?, Product Marketing | Influencer Marketing | Growth Hacking, and how businesses can use growth hacking to maximize their ROI from digital marketing?
---
15th December 2019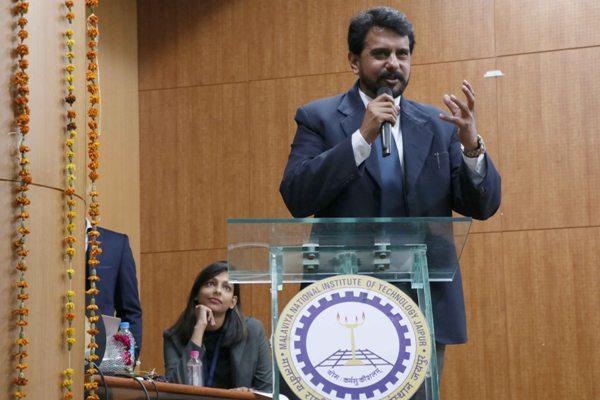 ---
Speaker – Parmveer Singh Sandhu (Founder of Quibus Trainings and Quibus Technosys)
Expertise – He is an experienced Digital Marketing Strategist & Consultant. He has provided guidance to many young aspirants.
Topic – Learn how to launch & scale your E-commerce Business in the year 2020?
---
Speaker – Hemjit Maloo (managing Director, Veena Music)
Expertise – Widely known for establishing popular music from the land of superlatives, Rajasthan with almost 1.9m subscribers.
Topic – How to earn 500 dollars per month from Youtube?
---
Speaker – Saurabh Himtani (Entrepreneur)
Expertise – He is a Delhi University alumnus, direct selling entrepreneur, Aspiring Filmmaker, Cinema Enthusiast, Orator & Traveler.
Topic – How to leverage your network marketing business in 2020?
---
Speaker – Vishnu Pareek (Poet & Motivational Speaker)
Expertise – A renowned motivational speaker, an acclaimed writer and a national award-winning poet who has been influencing millions of lives through his work in social, educational and political fields.
Topic – How to manage yourself and business stress level in the year 2020?
---
Speaker – Paresh Gupta (Start-up Consultant)
Expertise – 5 times TEDx Speaker, Founder and CEO Global Centre for Entrepreneurship & Commerce (GCEC), Brand Ambassador Rajasthan Government Youth and Sports activities and Brand Ambassador Rajasthan Tax Practitioners Association. Mentor to some of the world's best startup award winners, mentor at Startup-O Singapore, Viridian Espark Singapore, MNIT incubation center, Advisory Board Member at Headstart Network, Startup Mentor and Advisor at CVS, NMIMS, Enactus KMC, and many other institutions
Topic – How to pitch investors to sale your business to make 1 million dollars in 2020?
---
Speaker – Firoz Khan (Director at EIIM)
Expertise – He's an admin of a start-up group where he courage young aspirants to start their own business.
Topic – Scope and Career option in Digital marketing in 2020
---
Speaker – Komal Gudan (Fashion & Beauty Blogger)
Expertise – She is a very famous Fashion & Beauty Blogger having 2.1M Subscribers on youtube with a channel titled Super Style Tips and 131k Followers on Instagram.
Topic – How to earn 1000 dollars per month from Instagram in 2020?
---
Come and join us to celebrate the biggest digital marketing event of Rajasthan. Register yourself before seats get filled out.
Thank you!!!