Are you looking for the best content writing course in Jaipur?
Then join the best digital marketing course in Jaipur by Quibus Trainings and learn advance content and copywriting with google ranking tactics. Our content writing internship program is reputed in pink city Jaipur and most opted content writing courses by freshers.
What is Content Writing?

Proficient and expert content writers are the core pillar for the organization holding the culmination position in the companies, businesses, and organizations. It's an online job that is associated with web marketing.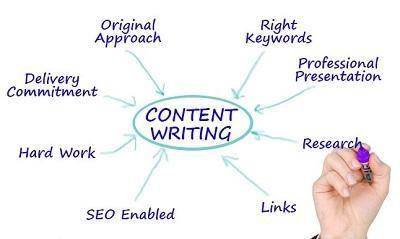 Often people get confused between content writing and copywriting. Copywriting is the process of communicating and writing a message with a combination of persuasive words that inspire or motivate people to take a specific action. For example, when you see a full-page advertisement selling a particular product or service in newspapers, the combination of persuasive words on the page results from copywriting.

If you are fond of writing and thinking about making a career in content writing, then make a planned way to get expertise in writing skills and our content writing course with certificate can help you certainly.

Contents are written in the flow to guide the prospect audiences through different buyer journey stages. It starts from brand awareness, followed by engagement till the purchase decision.
Benefits of Content Writing Course
Numerous advantages and immense career opportunities are available if you look for a content writing course in Jaipur. Content writing course has lots of benefits. Here are some.
Start and grow your career: It is a short-term certification course that will upgrade your profile, distinguishing you from the masses and accelerating your career.
Get Financial Freedom: It's an industry that offers sustainable and growing careers. Professional content writers can do different types of content writing for online customers, such as blog writing, social media writing, etc. Content writing can be an additional source of income.
Diversified Work experience: Diversified content writing enrich your knowledge extensively in different sectors and domains that will help you to become eligible for a senior marketing position. By this time, you will get expertise in writing skills that will enhance the monetary value of writing.
Passion for writing– If writing is your hobby or you are fond of writing, this course will change your hobby into a passion for writing on digital media. Writing in different sectors will enrich your writing capability to write on any subject at any forum, which leads to conversations and actions on any platform like social media, search engines, blogs, websites, etc.
Develop Analytical Skills: The course will give you a broader view of analyzing and solving problems by different writing styles, tones, and strategies.
Strong Research Skills: Being a content writer, you require thorough research work and diversified writing skills because you will come across different types of topics. This diversification will develop 360-degree thinking and research analysis perspective and aspects.
Jobs After Content Writing Course?
Content writing is a core pillar of any marketing, especially digital marketing. The demand for proficient content writers is high, and they have a growing career. Content writing is a sector full of creativity, research, and analysis.
After doing content writing training course in Jaipur be a certified content writer, and grab immense job opportunities. Experienced and proficient content writers are earning awesome.
Being a content writer, there are many opportunities like:
Web Content Writing
A web content writer is a person who has expertise in writing relevant content for websites and web pages. Every website and web page has defined and targeted audiences that are supposed to cater to the most relevant content to attract and generate the business. The objective of a content writer is to develop the content as per the business concept, which can assist the audience in deciding awareness to final purchase.
Freelance Writing
Freelance content writer is the most reasonable and best career opportunity. It is an entirely flexible, part-time, full-time job.
SEO Writing/ SEO Writer
The most demanding career opportunity is SEO writer. SEO writing mainly works on keywords. SEO writers are the cornerstone for audience and webpage, which delivers the marketing message to the targeted audience for conversions. Being an SEO writer, developing excellent writing skills and articles must be 100% plagiarism-free for any industry.
Business Writing
Business writing is a fast-rising career opportunity nowadays. Corporate writing is a rapidly growing career if you have the expertise and extensive business knowledge and marketing ideas. It requires in-depth, thorough knowledge and professionalism in writing. A writer must have in-depth expertise in the field. He is writing the article rather than writing skills like a business writer must have expertise in the marketing fundamentals, environment, and skills rather than writing skills. As a business writer, your objective is to target the audience and engage and nurture them until the conversion.
Why Content Writing?
Content writing is the art of presenting the information to the targeted audience for which they are looking. It has the power to build relationships, nurture and engage with the customers, and generate leads from the target audience. Serving high-quality content strategically assists the audience in decision-making.
Let we share some content statistics –
97% of marketers claimed that content plays an important role in their overall marketing strategy.
42% of marketers are taking their first steps in content marketing
36% of marketers claimed their strategy was fairly developed
73% of companies that spend from 10% to 70% of their total marketing budget on content marketing are very successful
If content does not serve the desired result of audience query that increases the bounce rate, we will lose the traffic. However, getting higher traffic with retention will only be possible by quality content writing.
Course Duration and Fees
Quibus training digital marketing institute in Jaipur provides content writing complete course for beginners. The course duration is 4 months and if you want to join an internship after course then you can also enroll in our content writing training program after an interview.
FAQs Related to Content Writing Course
What is a Content Writing Course?
A content writing course is a training program where you learn to write effective content which can provide solution to a problem. During our content writing course, we teach our students to write content that not only provides the best solution but also which google loves to rank.
How long is the content writing course?
Content writing course is a part of our digital marketing mastery course which is a 4 month training program. After successful completion of course, we also provide 6 months content writing internship to selected candidates.
How can I learn content writing at home?
You can start your own blog & start producing content for it. This is the easiest way to learn content writing at home. To learn professionally, it is advisable to join a content writing course.
What is the Qualification required to learn content writing?
There is no specific qualification for content writing. You need to have good knowledge of your writing language. For example, if you want to write content in the English language then you must have knowledge of English. That's it. This is what you only need.
Is content writing hard?
No. If you are ready to dedicate some time regularly to content writing, it will become the next easiest thing in your life. It's a game of practice so work hard & practice a lot of writing content. It will not be hard for you.
How much do writers earn in India?
According to Glassdoor, the average salary of a content writer in India is around ₹21,000/month. If you work as a freelancer then there is no limit to how much you can earn. There are many content writers in India who earns more than ₹100,000/month and some even more than that.
How do I become a content writer with no experience?
Join our content writing course. We will teach you the fundamentals of content writing & prepare you to become a professional content writer no matter how much experience you have today.