What does Anmol think?
I really enjoyed SEO course - Our trainer was excellent; he is a subject matter expert. The content delivery was excellent.

Would not hesitate to recommend the Internet Marketing Course from Quibus Trainings.

Thanks Sir & All the best..!!

- Anmol Jain
Assistant Manager, ICICI Bank, Jaipur
Experience of Vikram?
Place where I not only learnt to work like SEO but also the exact meaning of Internet Marketing.

Excellent trainer who give the deep knowledge about Content, On Page and Off page optimization.

Great place for learning Professional SEO.

- Vikram Fulwani
IT Manager, Vasansi, Jaipur

Highly recommended for Marketing Professionals, Website Owners, Entrepreneures, Students interested in SEO Jobs, Web Designers, Web Developers & anyone interested to learn online marketing secrets. This short term course can leave you with long term benefits. You can find job, work on your own business website, start your own SEO company and many more.
SEO Training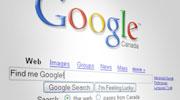 Learn
60+ SEO secrets
from SEO expert in 45 days. Join the best Search Enginge Optimization (SEO) class-room course in Jaipur. Master SEO techniques ...
SEO Training

→
SEM Training
Search Engine Marketing (SEM/PPC)
training. Learn to increase RoI, Manage Ad Campagins, Effective Ad writing, High rank at lower bid, Increasing CTR ...
Read more

→
SMO Training
Social Sites
to increse your website traffic & client network, build brand identity, Loyal customer base, finding new business opportunities ...
SMO Training

→
Bottom line of a website is, to attract clients, which is impossible without online marketing.
Join Web Designing Course -
become a professional web designer in less than 20 weeks
---
At Quibus Trainings, web designing classes are conducted by professional web designer who has worked with dozens of clients & various kind of web-projects. We offer 100% job assistance since you are prepared by experience & professional web designers and coders for real world challenges.
Photoshop Training

Our
Photoshop web designing course
would help you to master all of Photoshop's most important functions, like layers, the brush tool, blend modes, smart objects, and lots more; essential for web designers. In Photoshop web designing course, you'd learn to become a professional web designer.
Photoshop Course

→
Dreamweaver Training

Explore the tools and techniques of Dreamweaver, a mostly used web desing software.
Learn Dreamweaver
to create and style web pages, manage multiple sites, formatting text, add user interactivity, etc. Learn to use this tool effectively to enhance your productivity as a web designer.
Dreamweaver Course

→
HTML/CSS Training

Become Perfect
HTML
+
CSS
coder, an essential language of web designers. Learn semantic mark-up, advanced techniques such as sprite generation, custom fonts with Cufun font replacement, using jQuery library etc. Join the course of International and latest standards.
HTML Course

→
CSS Course

→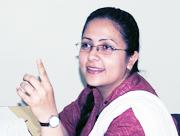 Everything is designed But... Few things are designed well to accomplish a particular purpose.
Recent Articles from Blog